It's no surprise by now that Drake is one of the most powerful forces in hip-hop currently.
Three months ago, Drake dropped off a small EP titled Scary Hours comprised of two records, "Diplomatic Immunity" and "God's Plan". The latter of the two went on to break a world record, as it was God's Plan (Pun intended) to rack up 4,326,679 U.S. Spotify streams in its first day.
The single found itself being his fourth Hot 100 No. 1 on Billboard.
So what did he do from there? He quickly began working on the visual for the record, of course. A visual which he said was the most important thing he's ever done in his career.
Fans weren't exactly sure why he made that claim until the beautiful and exceedingly generous video arrived.
Instantly, we were all ready for the next one from the superstar. Well, last month, during one of Murda Beatz' Instagram Live sessions, Drake made a surprise appearance in the comment section spilling the beans about his next single produced by this very producer. No surprise, a screenshot was taken and instantly going viral: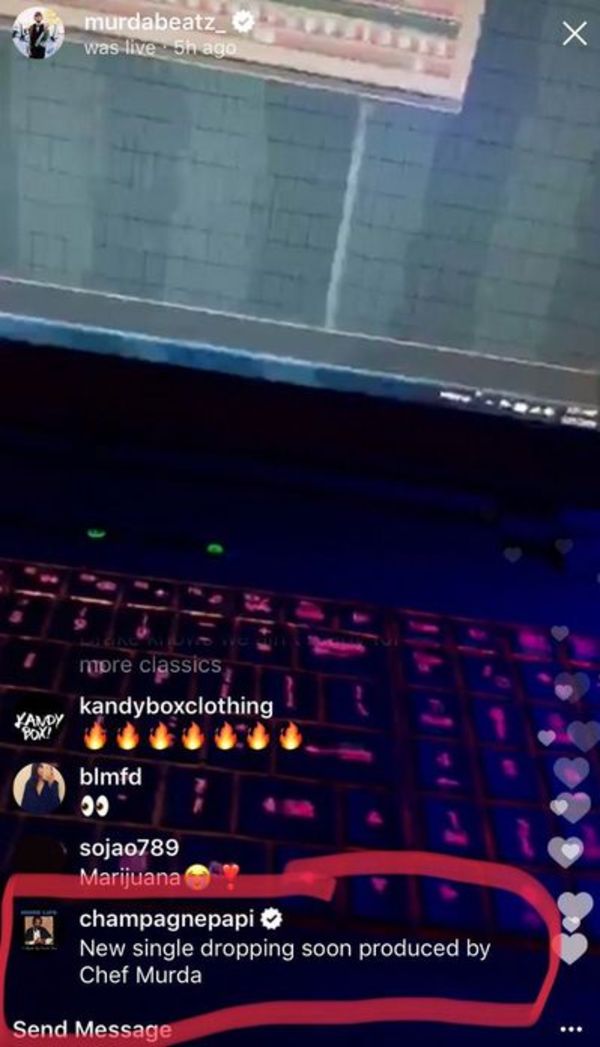 With the anticipation building, last night Drake made a surprise appearance at Majid Jordan's concert in Toronto. At one point, Drake took the mic to tell the crowd he was back in town to finish his new album and that he would drop his new single the next day (See live footage below).
The reason I'm here tonight is because I'm back in the city finishing my album. I got a new single dropping tomorrow night too, just in case you got some free time.
Without further ado, listen and watch the video for the new single "Nice For What" now!
Discuss