Last night, Twitter was buzzing with the news that Fivio Foreign had been shot to death in front of the Elleven45 lounge in Atlanta.
Murda Beatz was among those reported the Brooklyn drill rappers demise: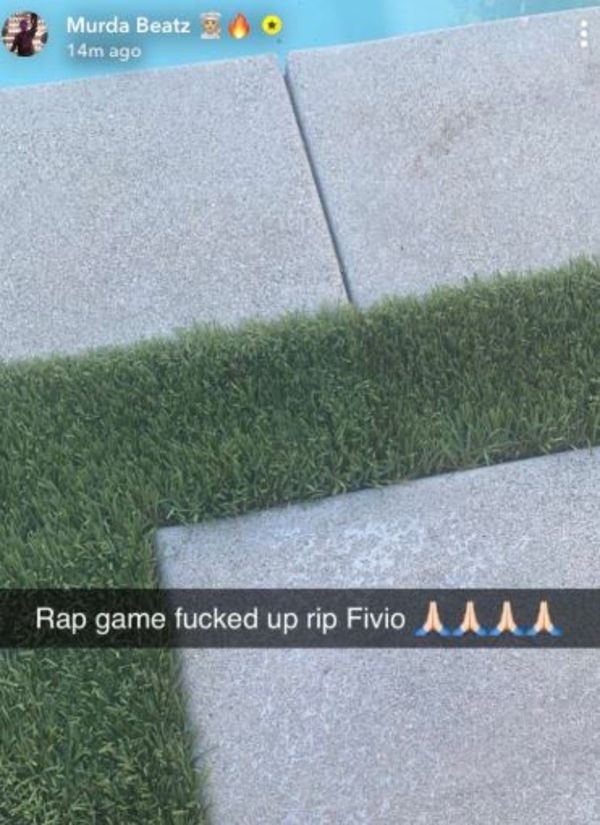 apparently fivio foreign got shot in atl pic.twitter.com/dOPkLiAEYH

— ant , (@sossantt) August 9, 2020
It turns out Fivio isn't dead or even shot. Although that probably was his car, and he did cancel the show he was supposed to do at Elleven45.
Murda Beatz apologized for his misstatement.
My deepest apologies. I got a call from a friend in Atlanta who gave me false information. Thank god he's ok and sorry for posting without confirmation anyone I upset by my mistake. 🙏🏻💙

— MURDA ON THE BEAT (@murdabeatz_) August 9, 2020
Fivio Foreign when he sees Murdabeatz pic.twitter.com/8momZQBqEB

— yommy ⛱ (@yommysrevenge) August 9, 2020
Discuss