The Game pulled receipts on Teka$hi 69 yesterday in a scathing Instagram post.
The post's photos include a shot of declared Blood 69 wearing blue and one in which the convicted sex offender holds a knife to a female's neck. There's also a video of 69 seeming to contemplate gay sex, and a note to New York to come get their man.
YG, another of the big industry West Coast Bloods, co-signed Game's message.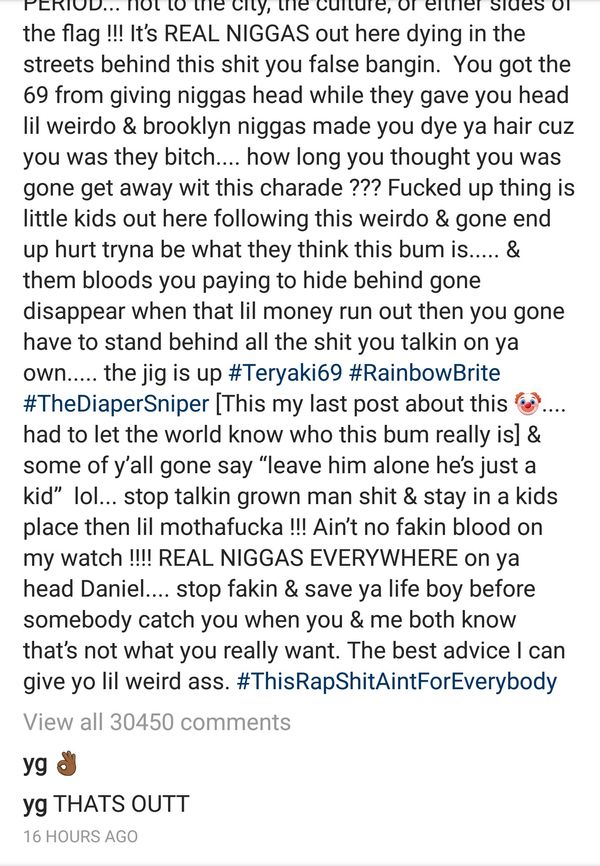 What do you think about this rift between Bloods?
Update: 69's manager Tr3yway and Game's manager Wack 100 are also trading shots:
Discuss