Be careful because not everyone who says they're rooting for you really is. Moneybagg Yo knows that and he said some people in his life have been sending him subliminal shots.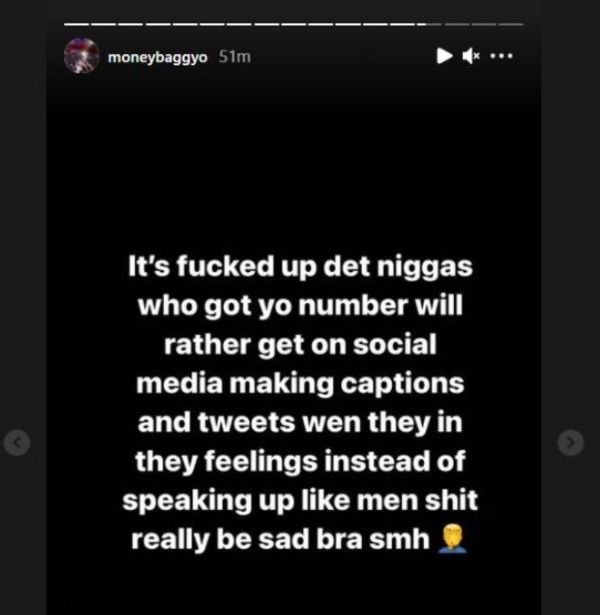 "It's f*cked up det n*ggas who got yo number will rather get on social media making captions and tweets wen they in they feelings instead of speaking up like men," wrote Moneybagg, who in February caught flak for bragging about how much money he made during COVID-19. "Sh*t really be sad bra smh ... It's Really F*CK U N*GGAS I KNO U ACTING LIKE U WIT ME."
Have you ever had to call out people in your inner circle for being fake?
Discuss