Let's talk about ATL artist, Money Man. You may or may not have heard about him by now. Either way, he's dope, you should check him out if you haven't.
Money Man is one of the newest signees to Birdman's Cash Money label. He has a project coming out at some point today. Stay tuned.
Below you can see the featureless track listing for "Secret Society":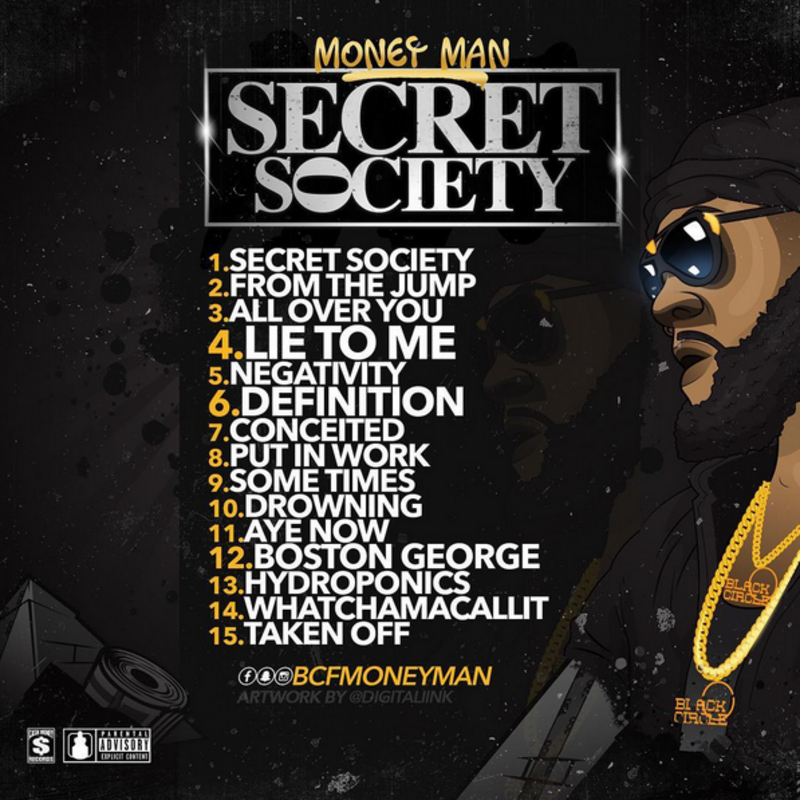 Get it here:

For those of you who are wondering "Who the hell is this", take a look at his past, successful work below:

"Black Circle 2" -

"Black Circle" -

Check out his boss hyping up the new drop below via Instagram:
Let us know how you feel about this one.
Discuss