Two weeks ago, Toronto rapper Mo-G accused Drake and his OVO team of swag-jacking, culture vulturing and underpaying him as a ghostwriter.
He deleted the Instagram posts in which he leveled the accusations soon after.
However, he continued to go after Drake on social media.
Now it looks like he's paid the price for that.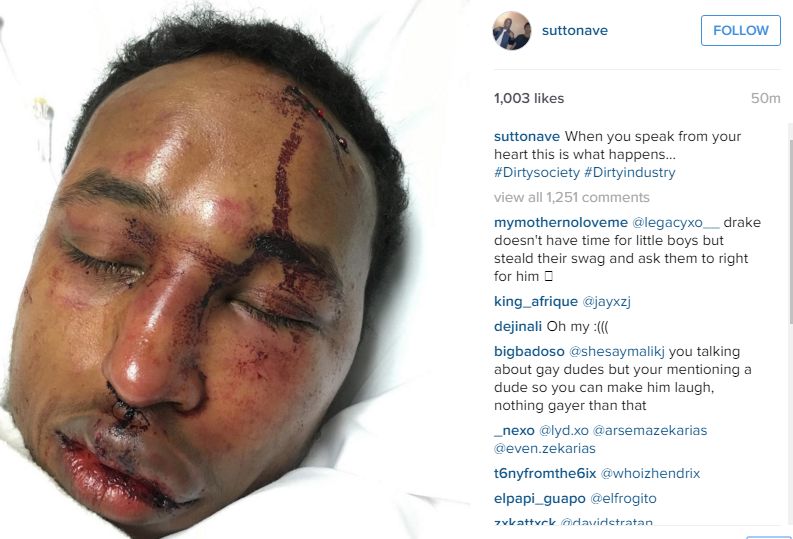 While G doesn't say who gave him the beating, his caption makes it pretty obvious who he's accusing.
(This all seems legit. But it is April Fools Day, so ...)
Discuss