The SEC is tough. But it's got nothing on the parking lot of a Waka Flocka Flame show.
Yesterday, Mississippi State quarterback Dak Prescott and two of his teammates were the victims of what is being described as an unprovoked attack outside of a Waka Flocka spring break concert in Panama City, Florida.
Prescott got the worst of the assault. Multiple videos show the 2014 Heisman Trophy candidate (who is shirtless and wearing multi-colored shorts) being beaten to the ground. He sustained facial injuries but is otherwise OK.
After the videos started circulating, Prescott gave a sign of life on Twitter.
Thanks for all the Concerns and Prayers! I'm okay and ready to get back to Starkville. Ignorance happens! Be safe on Spring Break! — Dak Prescott (@15_DakP) March 10, 2015
The geniuses who administered the beat down also got on social media, showing their faces for all to see.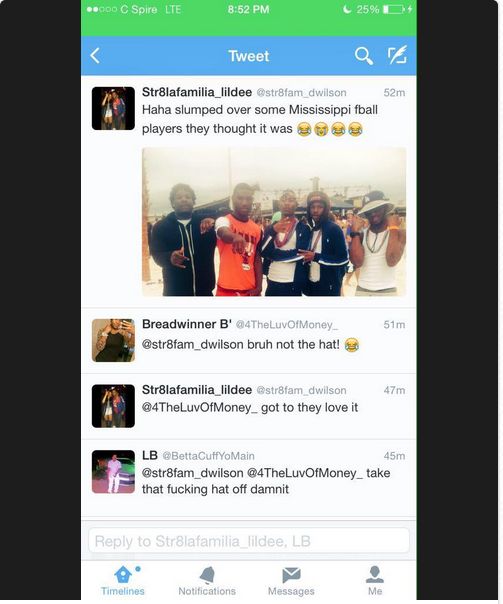 So if Dak and company do press charges, the perps shouldn't be too hard to find. For the latest Hip Hop tracks and news, follow us on Twitter.
Discuss