Call it the curse of the big check.
Migos was tying to do a good thing when they donated $1000 to Washington High School in the Atlanta area. However, when you present the money in the form of a big check and make it a photo op, as the trio did, it really drives home the point that your donation just comes to $333.33 per Migo.
As many an Instagram commenter pointed out, that was a lot less than the band had paid for their shoes. And good luck finding much at your neighborhood 'Versace' store  for a mere $333.33.
Check out some more of the social media reaction to Migos's charity blunder below.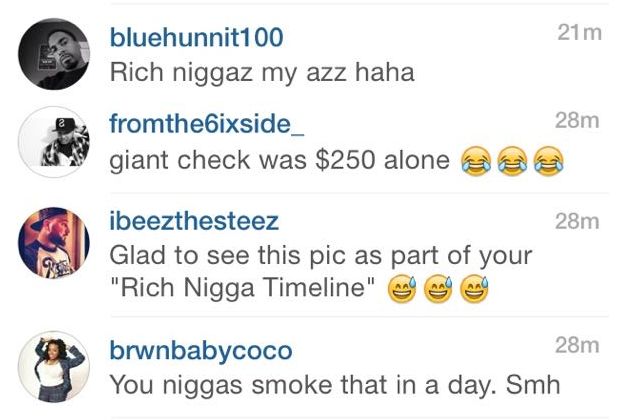 Discuss