Migos is fiercely protective of their dab ownership.
In the past, the ATL trio has mixed it up with Bow Wow and OG Maco over who invented the dab.
Their latest clash is with Peewee Longway, who says he was the first to say "dab" (among other things.)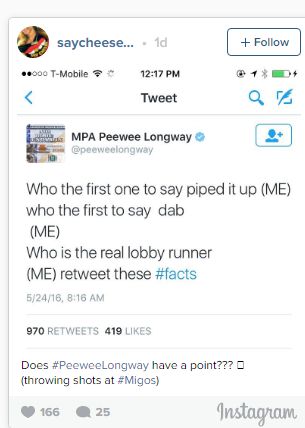 Offset of Migos clapped back first, writing "CLAIMING WORDS AINT HELPING CAREERS OR CLAIMING DA DAB SHIIT LAME MAKE A HIT NIGGA" in an IG post he deleted.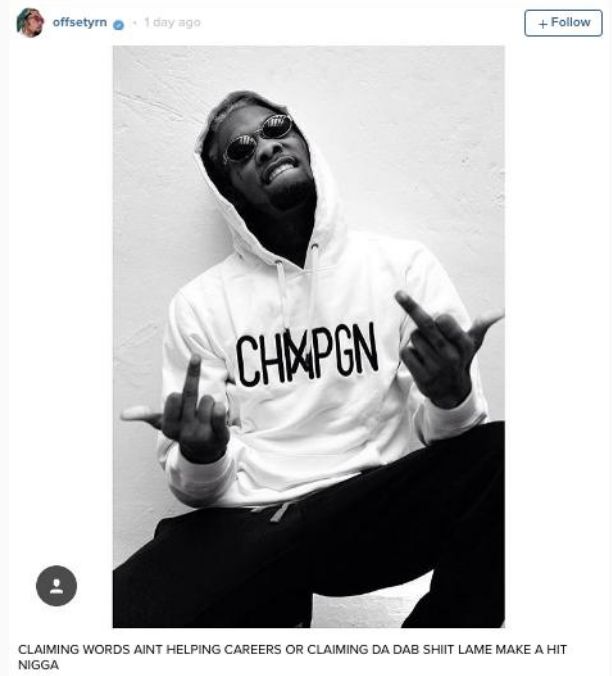 Migos's Tweeter page had this to offer:
#FACTS SINCE WE TALKIN FACTS .. Migos Gave U Life!!

— MIGOS™ (@Migos) May 24, 2016
GLOVES?! Let's Hit For Tha Dab!! Whoever Win Can Have The Dab!! — MIGOS™ (@Migos) May 25, 2016
Is the simple dance move worth all of this trouble?
Discuss