Finals rivals LeBron James and Stephen Curry are two of the more named dropped humans in Hip Hop these days.
Lebron has the overall edge in that department. However, thanks to Drake and '0 to 100' it may not feel that way.
But neither of the current superstars can match Michael Jordan when it comes rap references.
MJ leads all ballers, past and presents, in 2015 mentions.
In fact, he's led every year since the late '80s besides 2006, when Kobe Bryant edged him out.
Bryant -- not LeBron -- has been second in Hip Hop mentions every year since then.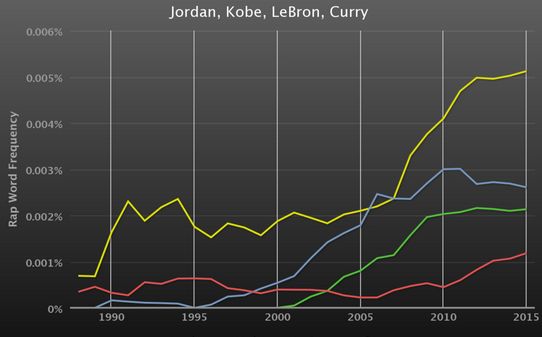 Discuss