Michael Blackson is beefing with Katt Williams.
However, he didn't know he was beefing with Katt Wiliams until he ran into Katt Williams on the set of Wild N Out.
He addressed the beef last night on Twitter. He said he didn't want to beef with Williams, who he likes and considers a friend. Yet he said things that may anger Katt.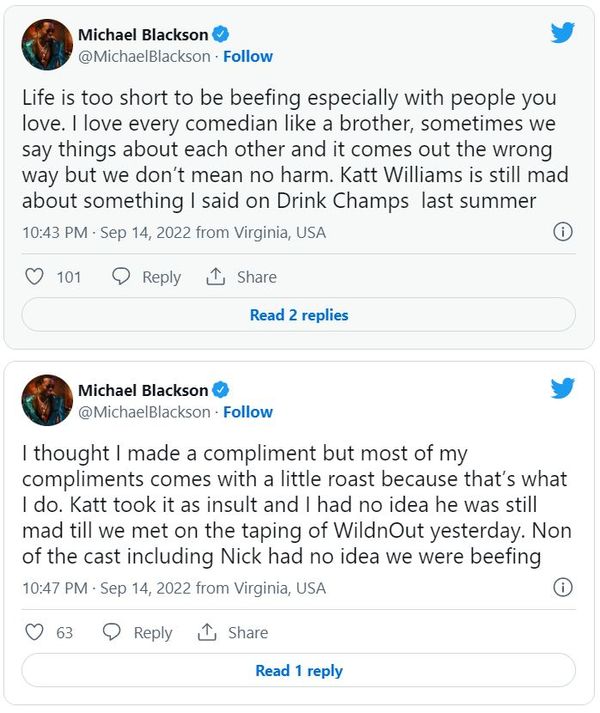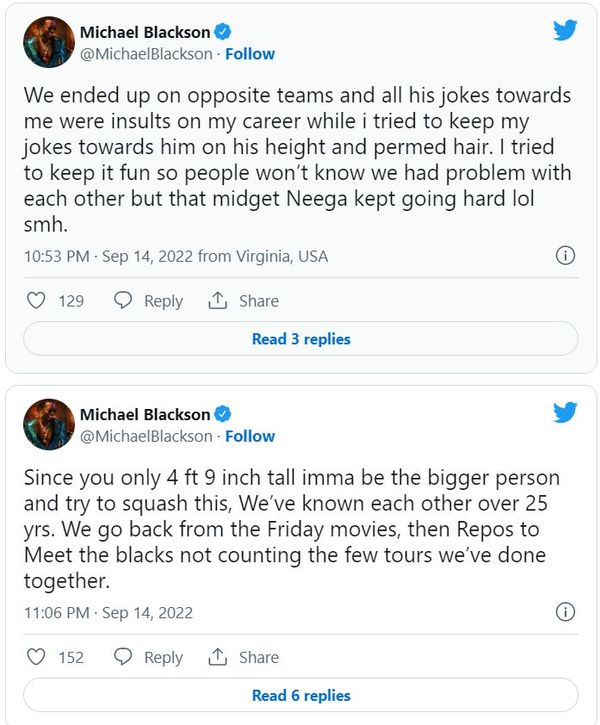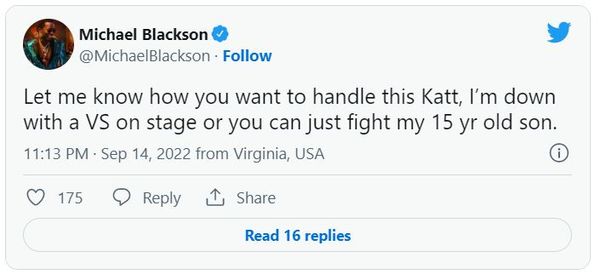 "Life is too short to be beefing especially with people you love. I love every comedian like a brother, sometimes we say things about each other and it comes out the wrong way but we don't mean no harm. Katt Williams is still mad about something I said on Drink Champs last summer," Blackson typed. "I thought I made a compliment but most of my compliments comes with a little roast because that's what I do. Katt took it as insult and I had no idea he was still mad till we met on the taping of WildnOut yesterday. Non of the cast including Nick had no idea we were beefing. We ended up on opposite teams and all his jokes towards me were insults on my career while i tried to keep my jokes towards him on his height and permed hair. I tried to keep it fun so people won't know we had problem with each other but that midget Neega kept going hard lol smh. Since you only 4 ft 9 inch tall imma be the bigger person and try to squash this, We've known each other over 25 yrs. We go back from the Friday movies, then Repos to Meet the blacks not counting the few tours we've done together. Let me know how you want to handle this Katt, I'm down with a VS on stage or you can just fight my 15 yr old son."
Katt Williams notoriously fought a high school student a few years back. The 51-year-old didn't win.
Discuss