Just because Mia Khalifa has sex on camera, it doesn't mean she's going to have sex with you. Even if you're seen on TV.
Earlier this year, Drake learned that the hard way when Mia Khalifa revealed to the world his "obvious," and "cringe-worthy," DM come ons.
That didn't deter Buffalo Bills player Duke Williams, however, and the safety has been hollering at the busty porn princess on DM for months.
Finally, Khalifa had enough.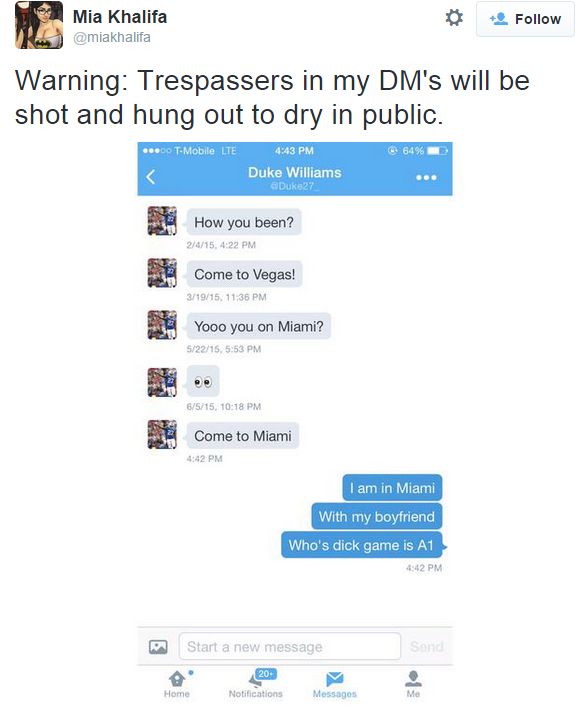 Oh well. Is it still worth the shot?
Discuss