Megan Thee Stallion is known for posting sexy bikini photos of herself, and her last one got a response from Wiz Khalifa.
The pic, which the "Hot Girl Summer" rapper shared on Tuesday, shows her in a tiny black bikini while she stands by the ocean.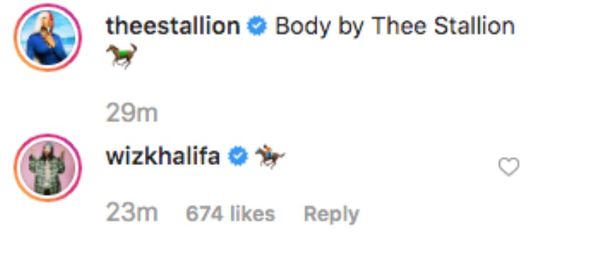 "Body by Thee Stallion 🐎," Megan captioned the photo.
Wiz then posted an emoji of a man on a horse as to say he's down to ride the Stallion anytime.
What do you think of Megan's bikini shot and of Meg naming herself after a male horse that has not been castrated?
Discuss