Megan Thee Stallion made it clear that she doesn't like anyone joking about how she got shot twice in the foot, allegedly by Tory Lanez.
Draya, who was once tight with Meg, made a joke in the form of a prediction.
Draya ... pic.twitter.com/frKuvEjsID

— GlockTopickz (@Glock_Topickz) July 22, 2020
In going after Draya for making such joke, she seemed to confirm that Lanez was in fact the triggerman.
"I predict that they had some sort of Bobby and Whitney love that drove them down this Snapped-esque type of road and I'm here for it," Draya said. "I like that. I want you to like me so much that you shoot me in the foot, too. I want you to like me so much that if I'm trying to get out the car, you're like, 'No, sit your f*ckin' ass in the car' and I'm like, 'No, n*gga. I'm f*ckin' gettin' out the car. No, you're not. Bop bop.'"
Meg addressed that on Twitter.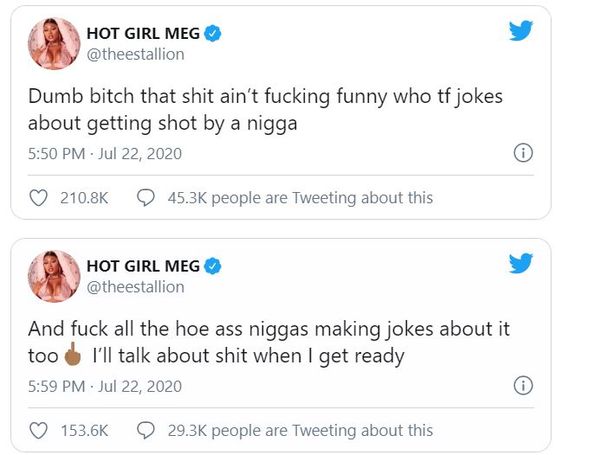 "Dumb bitch that shit ain't f*cking funny," she tweeted. "Who tf jokes about getting shot by a nigga. And f*ck all the hoe ass n*ggas making jokes about it too. I'll talk about sh*t when I get ready," Meg typed.
Draya then admitted it was foul to make such a joke.
Discuss