It looks like the internet has dug up something Megan Thee Stallion was hoping would stay buried.
Earlier today, a mugshot was leaked and shared via social media that showed Megan Thee Stallion a.k.a. Megan Pete being charged with #1 Assault Causes Bodily Injury.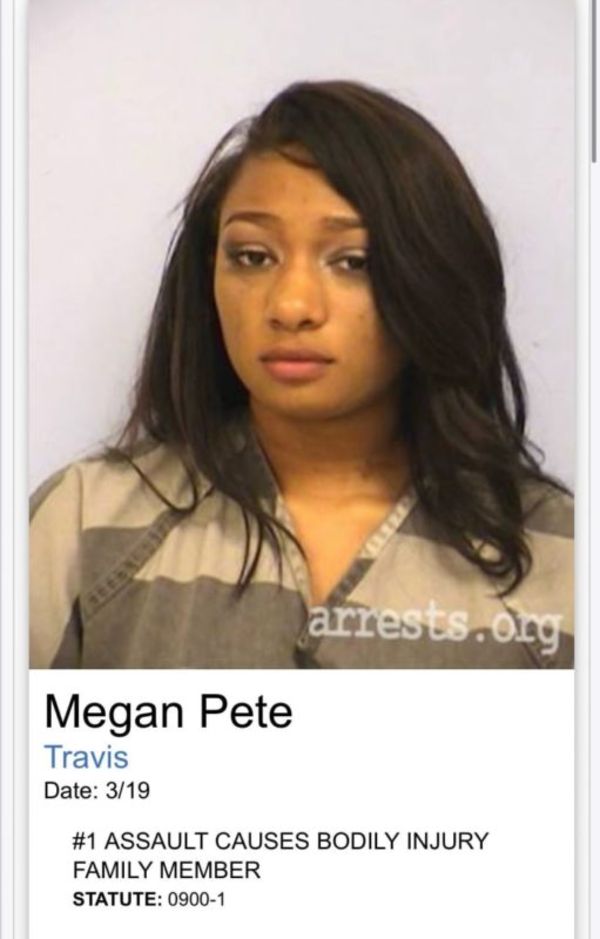 Of course, Megan caught wind of the mugshot and hit IG Live to clear the air.
According to Megan, she was arguing with her "man" about whether he had a baby with another female. Things got heated, pushing started, and Megan started to swing on him.
Right at that point, the cops showed up and separated them. They asked Megan if he had hit her, and she said no (because that's what real chicks do), but unfortunately for her, he ratted her out.
She was taken into custody and booked, and that is supposedly the reason why she was arrested.
Are you buying it?
Discuss