Meek Mill's Twitter fingers have been decidedly less active since Drake called him out on them. Part of that was because his team (smartly) took away his password during his one-sided beef with Drizzy.
That's over now, and Meek has his Twitter privileges back. But he was just dealt with another indignity on the social network: He was hacked.
Luckily for Meek, the hackers just wanted to drive traffic to someone named Lil Bro, and he eventually regained control of his page.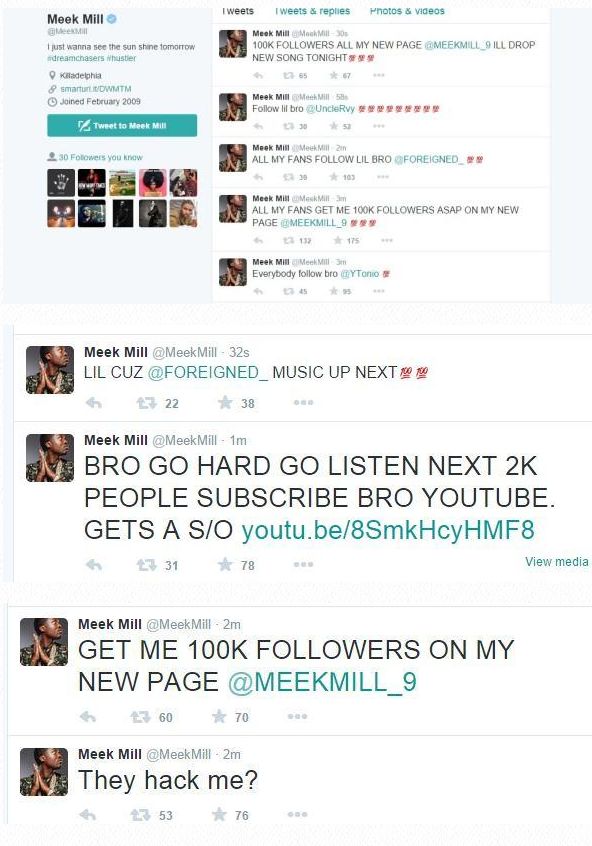 Discuss