Meek Mill is a creature of social media and all social media has been talking about the last two days the way Jada Pinkett Smith -- with Will Smith dutifully by her side -- admitted to her sexual relationship with August Alsina.
Here's what Meek's notorious Twitter fingers had to say about that.
First Meek Tweeted out "entanglement," which is how Jada explained her affair with August and the word everyone is using to mock Will The Cuck.
Entanglement....

— Meek Mill (@MeekMill) July 10, 2020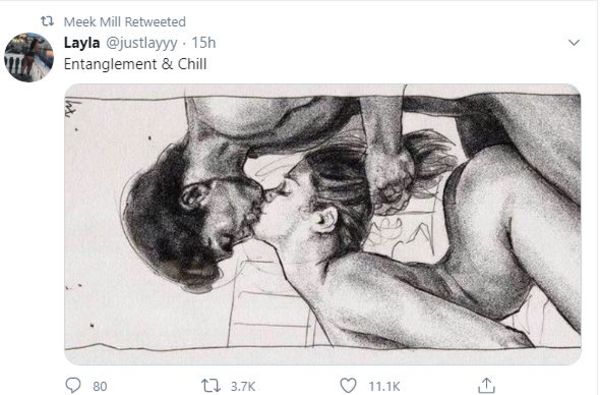 Then he complimented Jada's realness.
Jada being a woman and being real about her actions was refreshing to see a woman do in that type of situation!

— Meek Mill (@MeekMill) July 11, 2020
Finally, he retweeted a message about not slandering Will.

Is there any logic to Meek Mill?
Discuss