Meek Mill's 'Dreams Worth More Than Money' had been scheduled to drop September 9, 2014.
But his imprisonment got in the way of that. And even when he was released, there didn't seem much of an urgency in MMG to get the album out.
It looks like the time has finally come. Late last night, Revolt TV tweeted out a 4/14 release date for DWMTM. There was also confirmation on the Dreamchasers.mmg Instagram page.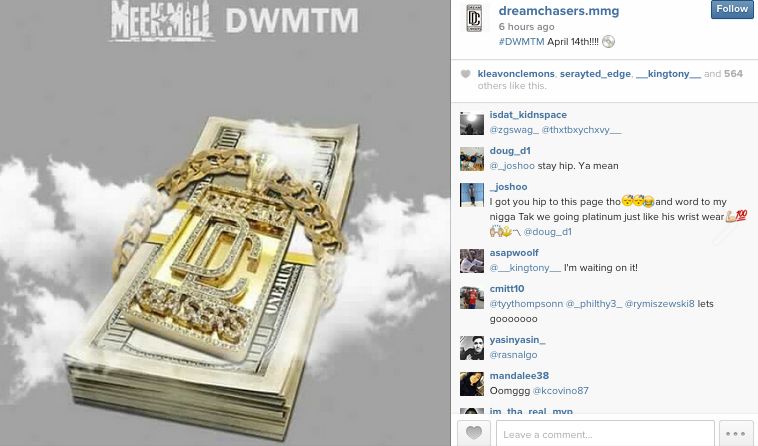 Those are screen shots, because as of this morning both posts have been removed.
Given that, we're not betting on a Tuesday release for Dreams Worth More Than Money.
But it's probably coming soon. After all this time, it really needs to be.
Are you excited for DWMTM?
Update: Here's Meek's take:
My album coming when I say that ain't true stay down its coming! — Meek Mill (@MeekMill) April 9, 2015
Discuss