After a bit of teasing, Nicki Minaj finally showed off the $500,000 heart-shaped diamond, maybe-engagement ring that Meek Mill gave her.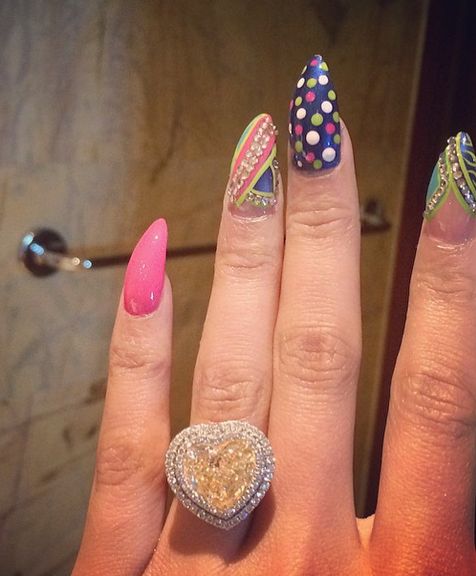 One person who wasn't impressed by the display was Floyd Mayweather's girlfriend Bad Medina. That's because she has an extremely similar looking ring, and she posted a photo of it with the sarcastic caption "Like no other."
This really got Mill's goat, and he fired back in her comment section. "You the only one with no millions tho ... b lucky Mayweather expected your Ya bum ass! Foh "black people shit," Meek typed.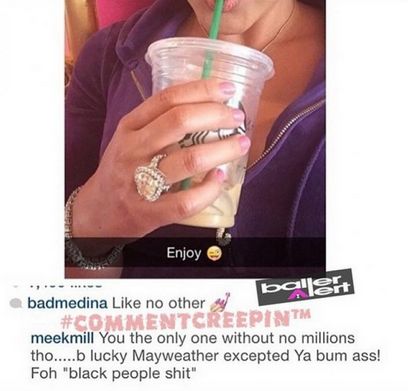 Then to preempt any talk that he was also kept by his bae, Mill posted a photo of him sitting on top of a Lamborghini captioned, "We both got our own check...let's not start."
Is the emotion of getting engaged (or whatever is going on) getting to Meek? And will Mayweather get involved in this one?
Discuss