Earlier this week, Meek Mill dropped the protest track "Otherside Of America."
While the Trump-baiting cut fits in with all of the current turmoil, it's actually been in the works for over year.
Meek took to Instagram Story this weekend to reveal Nipsey Hussle was supposed to be on it.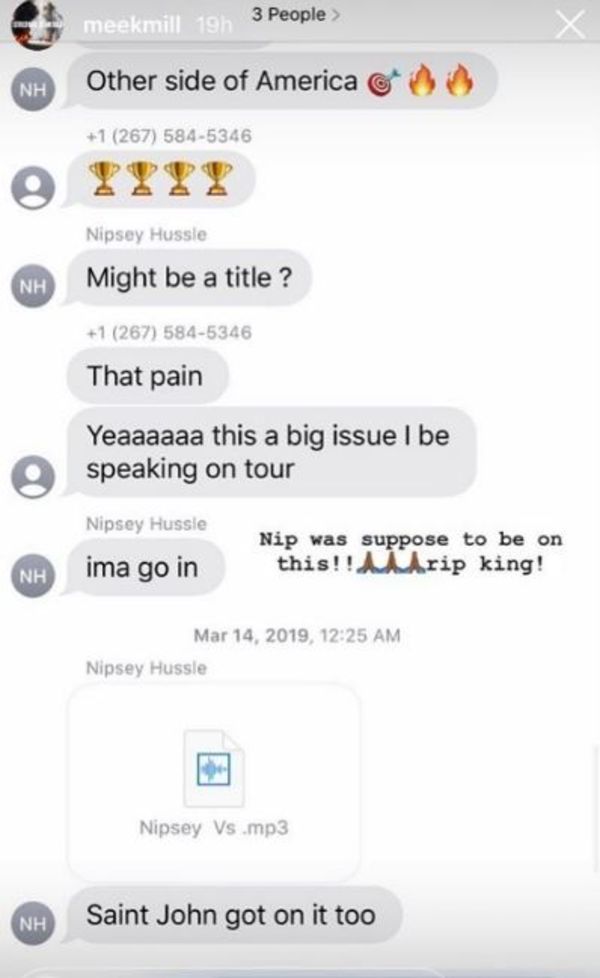 "Ima go in," Nipsey said about "The Otherside Of America" two weeks before he was gunned down.
As Meek likes to remind folks, he and Nip were working on a joint album when Hussle died.
According to Meek, their efforts are unlikely to see the light of day.
"We never finished it... it's songs left but they for his family," Meek said earlier this year.
Discuss