Terrible news for Meek Mill and his fans.
This afternoon the Philly rapper was sentenced to two to four years in prison for probation violations.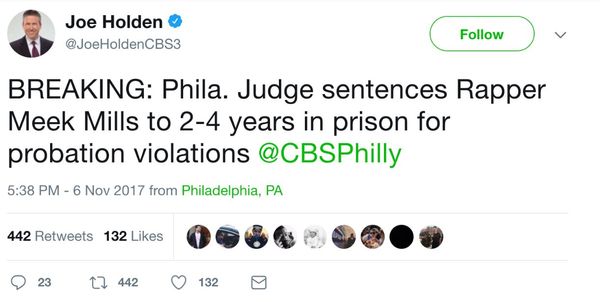 Meek was arrested in March after getting into a scuffle at the St. Louis airport and again this summer for popping wheelies in NYC.
Although all of those charges were dropped, Meek still violated probation with those arrests, which wouldn't be the first time.
Last year, a Philadelphia judge hit the MMG spitter with 90 days of house arrest after he traveled without permission and submitted a suspicious urine sample.
Meek was first put on five years of probation in 2009 after spending time in prison on drug and weapons charges.
What do you think about this latest twist in the Meek Mill saga?
Discuss