If we were Meek Mill, and we could go back in time, we'd beam to right before we were going to go off on Drake for using a ghostwriter and then tell ourself  to give those Twitter finger a rest.
But the real Meek Mill has no such regrets.
Meek and his girl Nicki Minaj are featured in next month's GQ, and during the interview for the glossy mag the pair were asked about their big Twitter battles back in July. (Minaj had a back-and-forth with Taylor Swift about the VMAs.)
First Meek Mill explained his battle against Drake was his and his alone.
GQ: So you guys just had a huge Twitter moment. Nicki, you tweeted about being snubbed by the VMAs. Meek, you claimed Drake had a ghost writer. Both moments were controversial. Any regrets? Meek: I'm separate from that. I just wild out. Nicki: And that's the thing people don't understand. Meek is a grown ass man. I may not agree with everything he says.
Then Nicki explained her VMA blow up:
"I'm very happy I tweeted about the VMAs, because 'Anaconda' had too much of a cultural impact to not be up," she replied. "When these pop girls have a moment like that, they get nominated for every award, and they win it. And I was happy that people spoke out for me. People used their voices in the media to say this is true." She added, "[Meek and I are] doing so well now collectively. And I want to thank God and my fans. And his fans. We don't have to do anything to anyone for any bogus reasons."
Finally, Meek offered this up:
"And of course you know Meek Mill don't regret nothing," he said, confidently referring to himself in the third person.
Here are some photos and video from the GQ shoot: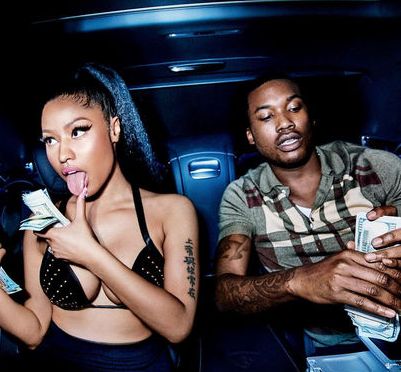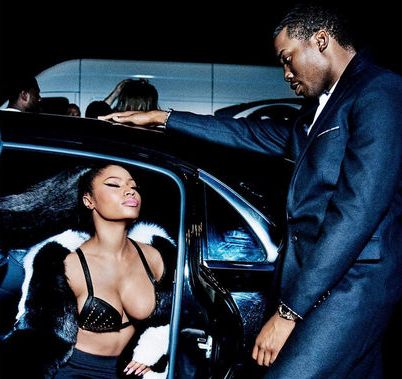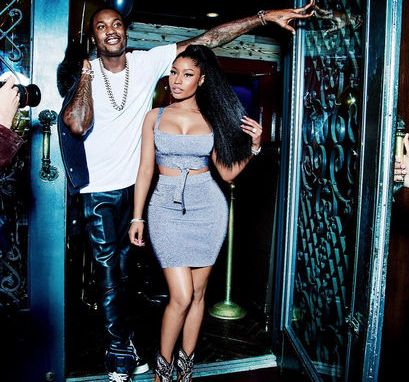 Discuss