It was fun while it lasted. In a message Meek Mill just posted to social media, he says he is done beefing with Drake
"I'm not entertaining no rap/real beef over drake s/o a rapper! I can't fall for the oldest trick in the book and I never shoulda entertained it bcuz it won't bring me no money or success. Ima take the blame for it ..." Meek writes.
He went on to explain why he will stop fighting the battle he was losing badly.
"I don't feel like I gotta try to prove myself to the people and end up in a real situation over this fake rap shit ... all this killer shit on social media is like walking ya self into prison and that ain't my lifestyle and don't really make sense to me"
Last night, Mill also took the much-mocked Drake diss 'Wanna Know' off of Soundcloud.

There is one big caveat to Meek's social media concession speech: he deleted the post soon after putting it up.

DJ Akademiks was able to jump in with the screen shot.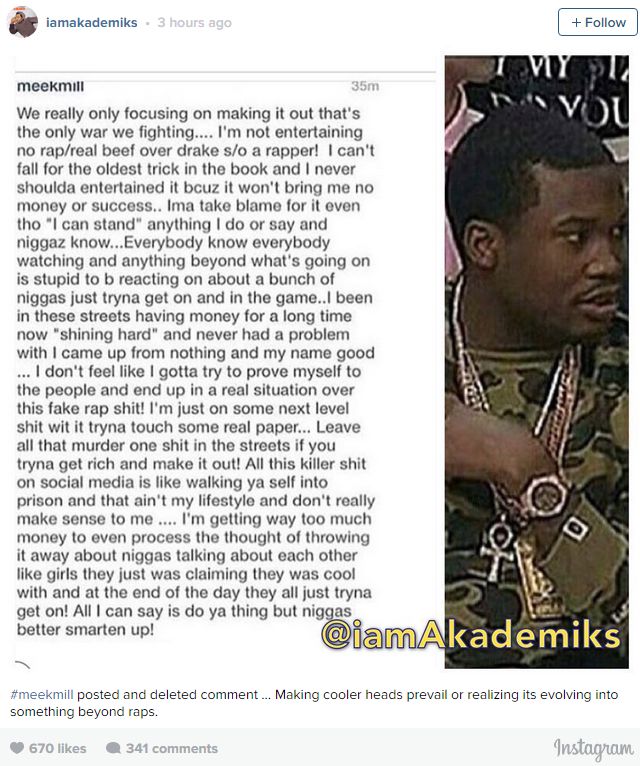 Do you think this is the last we've heard of Meek-Drake?
Discuss