Did something happen between Nicki Minaj and Meek Mill yesterday?
After Nicki Minaj went off on the VMAs for not nominating her for Best Video -- catching the ire of Taylor Swift -- Meek Mill jumped on Twitter and went after Drake, claiming the Canadian star doesn't write his own lyrics, among other things.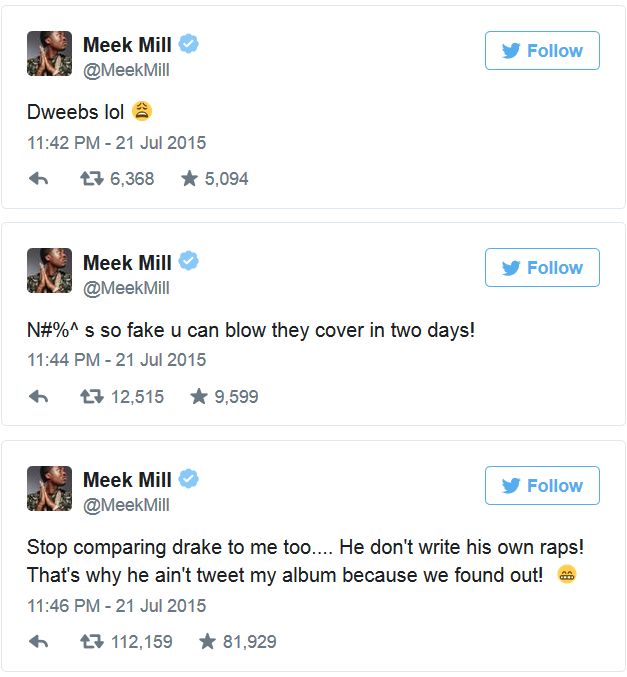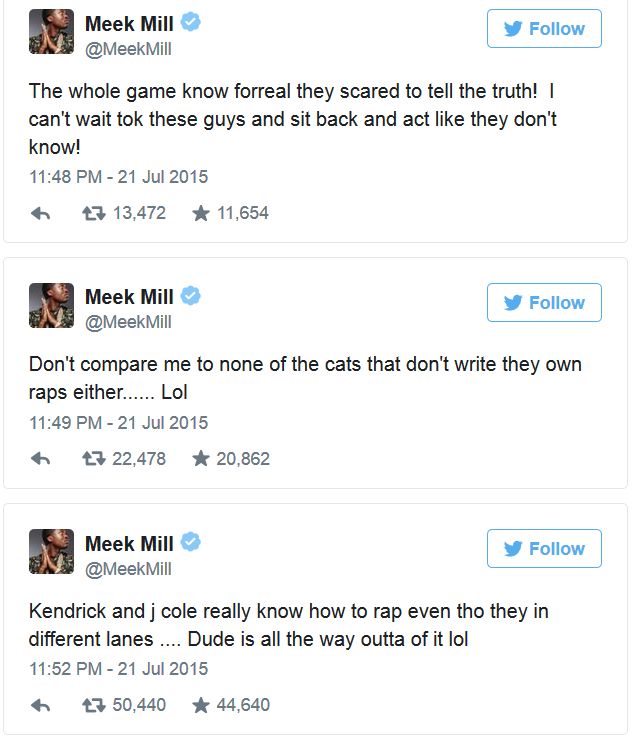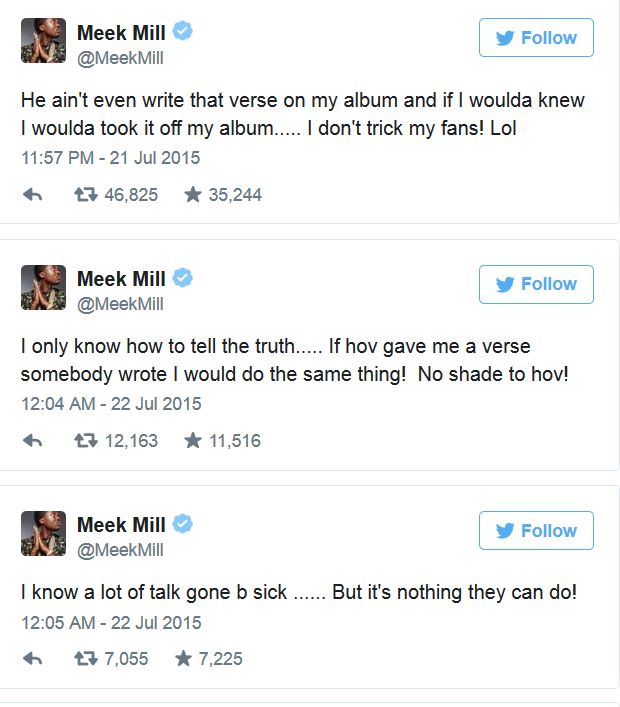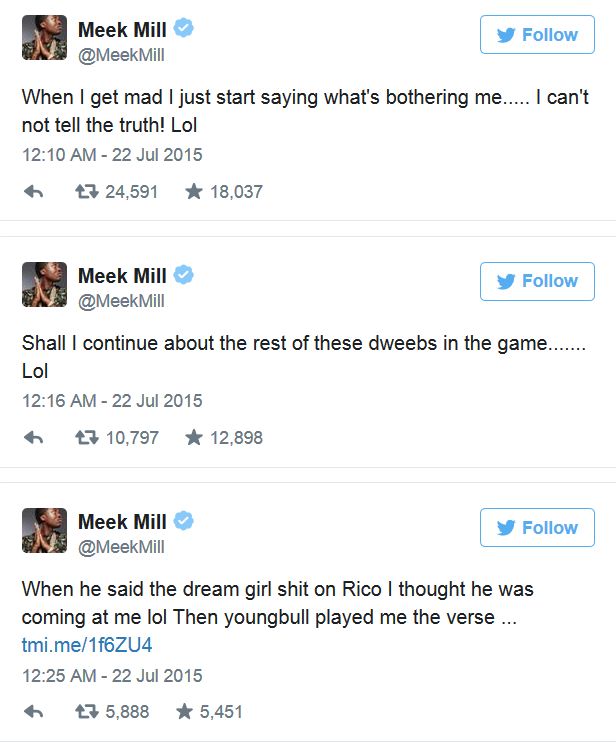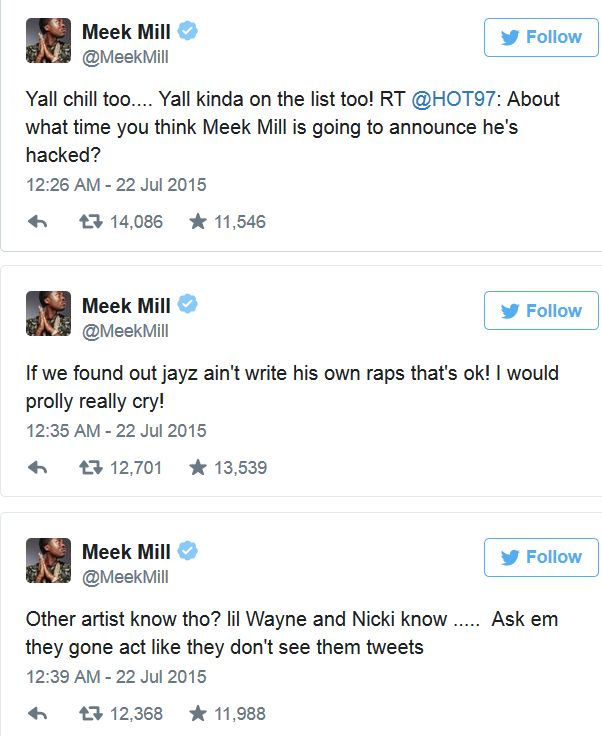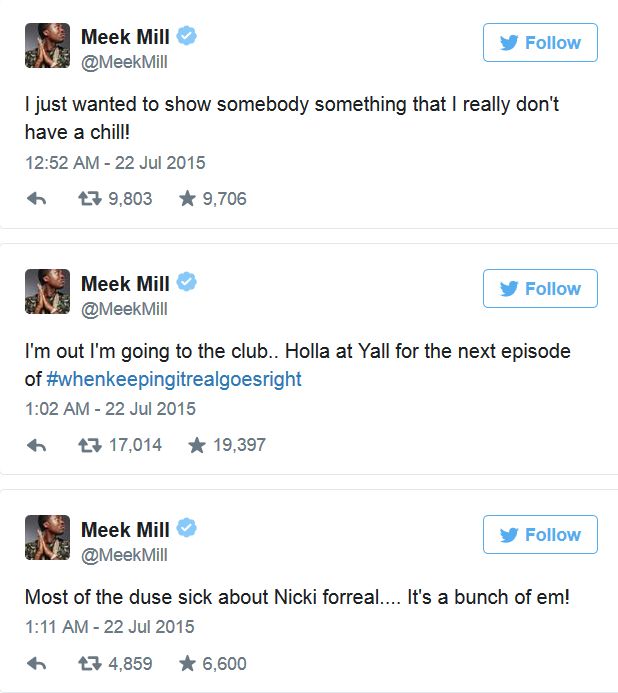 At this point Meek Mill's MMG boss Rick Ross allegedly jumped in, with a message which was soon deleted.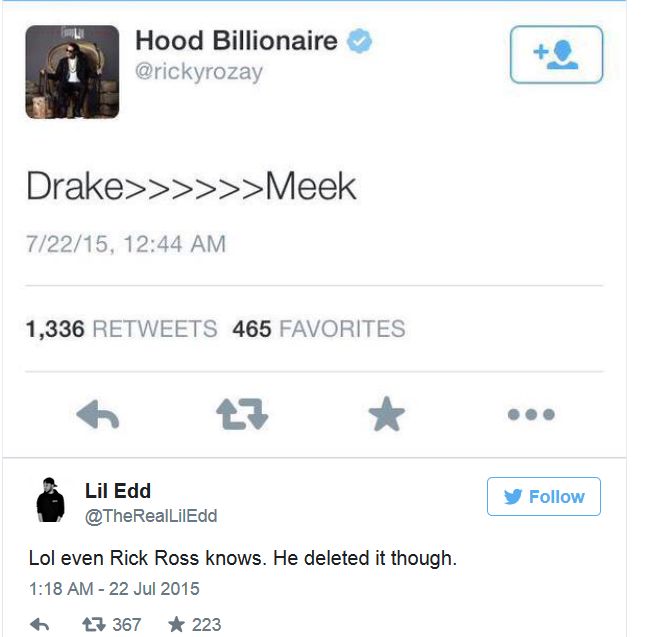 There's a lot to unwind here, but what do you think? Has Meek Mill exposed Drake, or does he come of looking bitter and salty?
Discuss