Today, we learned that Judge Genece Brinkley, who sentenced Meek Mill to two to four years probation, has denied him bail as he attempts to appeal the sentence.
Both the Governor of Pennsylvania and the Philadelphia DA's office had signaled their support of his appeal and of his bail.
Meek appears to have reacted to his legal setback by deleting all the posts from his Instagram page but this one from November: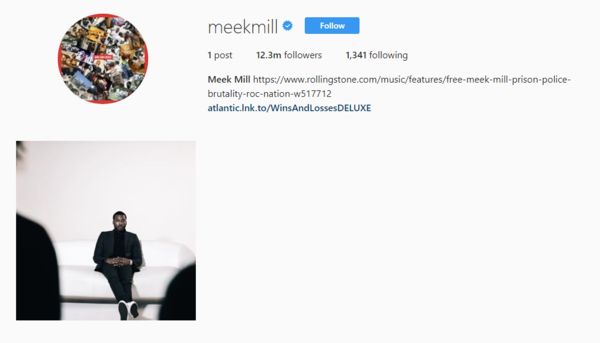 "We go to war for our freedom ... they say we equal .... i used to wanna play i like Randall and be a Eagle .... i used to play the quarterback my homie would go receiver ... that was until the football got flattened by a dope needle ... on the pavement," Meek wrote.
As you can see, Meek also has a link to the Rolling Stone article which supports in detail Meek's claim that there is something shady going on with both the arresting officer who busted Meek on drugs and guns back in 2007 and Judge Brinkley, who's been handling his probation for years.
Discuss