Joe Budden really wants to beef with somebody.
And if Drake doesn't step up and put his issues with Budden on wax already, Joe's happy to do that dance with Drizzy's vanquished rival Meek Mill.
But does Meek want anything to do with Budden?
Meek and Budden's issues go back to last year when Joe criticized Mill on his podcast. "Meek's music is too hard for me to look at him with this fucking sappy fuck shit," Joe said.
Meek's response was to get his girl Nicki Minaj's fans -- the Barbz -- to go after Joe.
Budden brought that questionable tactic up earlier this week, Tweeting "I'm not off "barbs get him ... "Fuck Meek."
I'm not off "barbs get him"… Fuck Meek. https://t.co/Tblz1hINDA

— Joe Budden (@JoeBudden) June 27, 2016
Meek may have responded yesterday on IG with what Joe thought were some disrespectful bars pointed at him. (Budden has a history of assuming subliminals are about him.)
Budden responded to Meek's words late last night with a bunch of Tweets he later deleted.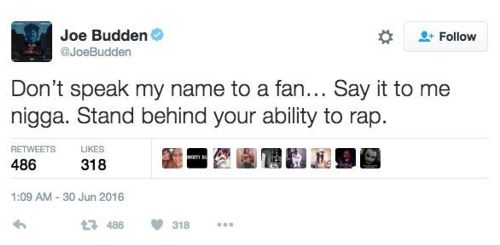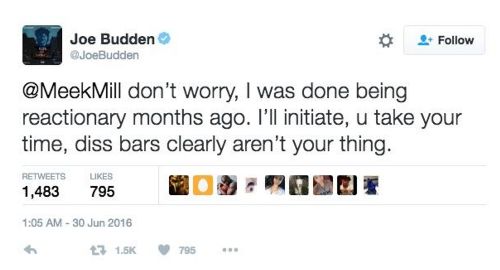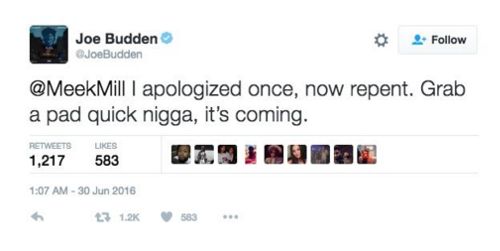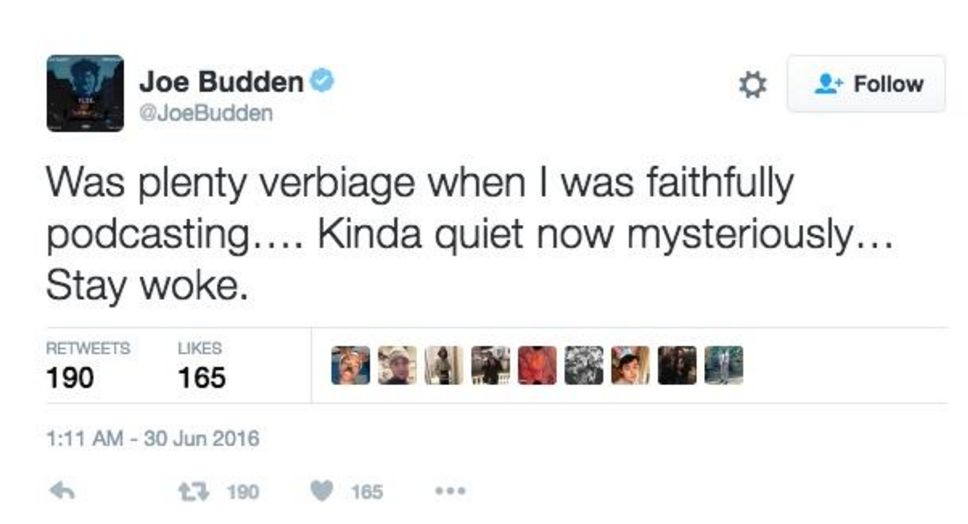 However, Meek quickly denied he was going to hit Budden with a diss track, saying he was unworthy of his attention.
Will somebody please just beef with Budden.
Discuss