Meek Mill has been rethinking his career
He's already dropped Roc Nation for management and is trying to get out of his record deal with MMG and Atlantic.
On top of that, he has a plan in which he'll raise money from his rich friends and flood the market with ten mixtapes. Although he's already missed the first couple of dates of that proposed plan, Meek continues to claim he is going to reinvent what it is to be a successful rapper.
Now that includes doing weddings.
Meek jumped on his favorite communication medium Twitter and said he will do weddings under one condition.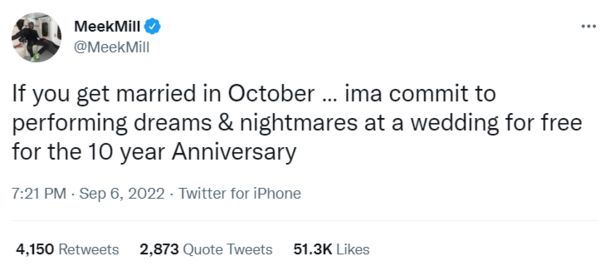 "If you get married in October … ima commit to performing dreams & nightmares at a wedding for free for the 10 year Anniversary," Meek typed.
Needless to say, he was flooded with offers. Do you think he makes good?
Discuss