There's a meme going around that asks people to eliminate one rapper and all of the music they ever created from the universe.
The choices for elimination are Lil Wayne, Drake, Future and Meek Mill.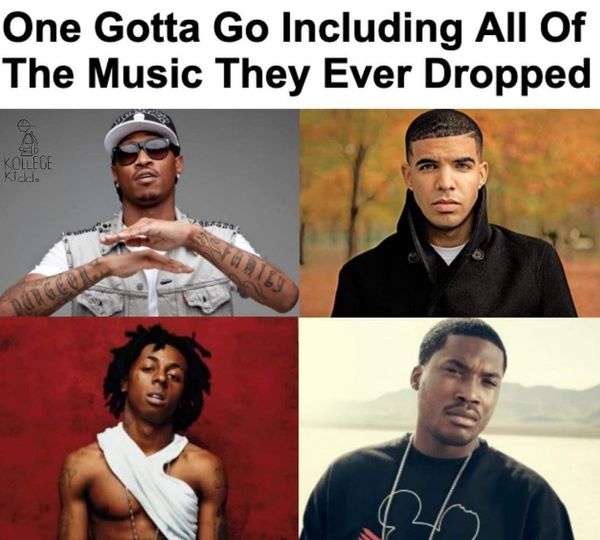 It's not going well for Meek, who's been trending on Twitter since last night because everyone wants him gone.
Meek gone so easily https://t.co/gzGhj0nSa3

— 🎹 (@Dr_Sweets23) October 11, 2020
Meek Mill is really trending because everyone voted him out pic.twitter.com/D1oEXNbxNF

— deka 🧞‍♀️ (@dekaliketen) October 11, 2020
meek gotta go just off this picture alone https://t.co/oitesuWntV pic.twitter.com/i2TElDSurd

— a. (@alliextsuki) October 11, 2020
Imagine saying anything but Meek https://t.co/WlV93S5459

— Slim (@Humble_Slim) October 10, 2020
Did the meme-makers do Meek dirty by including him? Or would you actually get rid of someone else?
Discuss