It looks like Meek Mill can't keep himself away from beef this summer. He posted an old clip of 50 Cent throwing Tony Yayo in the bushes, which then led to a comment from 50 Cent.
"That's us playing, but you do be around some ni66as I will put on there head. No bullshit," 50 commented.
Of course, 50 could be referring to Mills' Bawse Rick Ross, whom Meek is signed under. But it was Trav and Slowbucks, whom Meek is associated with, who decided to respond. Both artists have had physical altercations with 50 in the past.
"Again if he was talking bout me he would've said my name," Trav wrote. "I don't respect Subliminals and I ain't Neva see nobody die from a PUSH but niggaz die from Bullets."
Slowbucks later chimed in in the comments, blasting Yayo for putting up with Fif's shenanigans. "Smfh I rather go threw what I did again & get jumped & robbed 4 sticking up 4 myself then to stick around I have another grown man violate me & when ever they feel like it.. You couldn't pay me that much money in the world.. I can't believe what I'm seeing right now... #standForSomethingOrFallForAnthing where's your #integrity @ ? Where's yout #morals @ how about your #dignity."
Neither 50 or Meek have spoke about the comments since. We'll keep you updated if anything changes.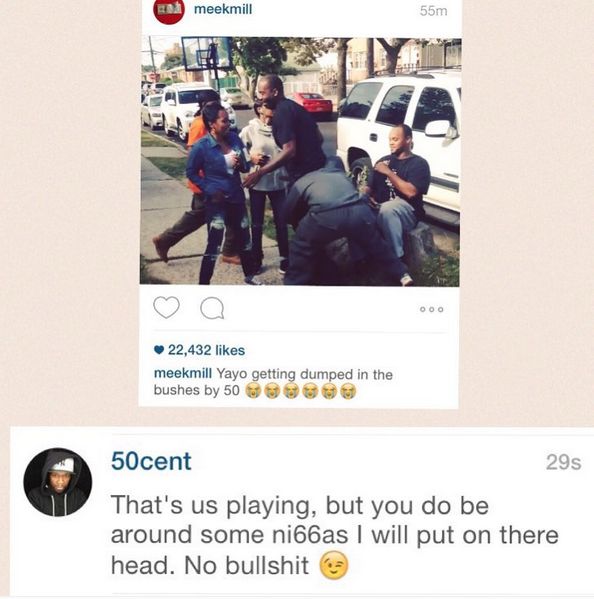 Discuss