The hottest cryptocurrency and perhaps the hottest asset in the whole world is a joke.
That would be Dogecoin, the canine-based cyber which is tearing up all the PnL charts.
If you had bought $1000 worth of DOGE in January, you would have about $100,000 now. It took Amazon 13 years to deliver that type of return.
Meek Mill is betting that the DOGE train keeps chugging because he just bought 50K of the cyber.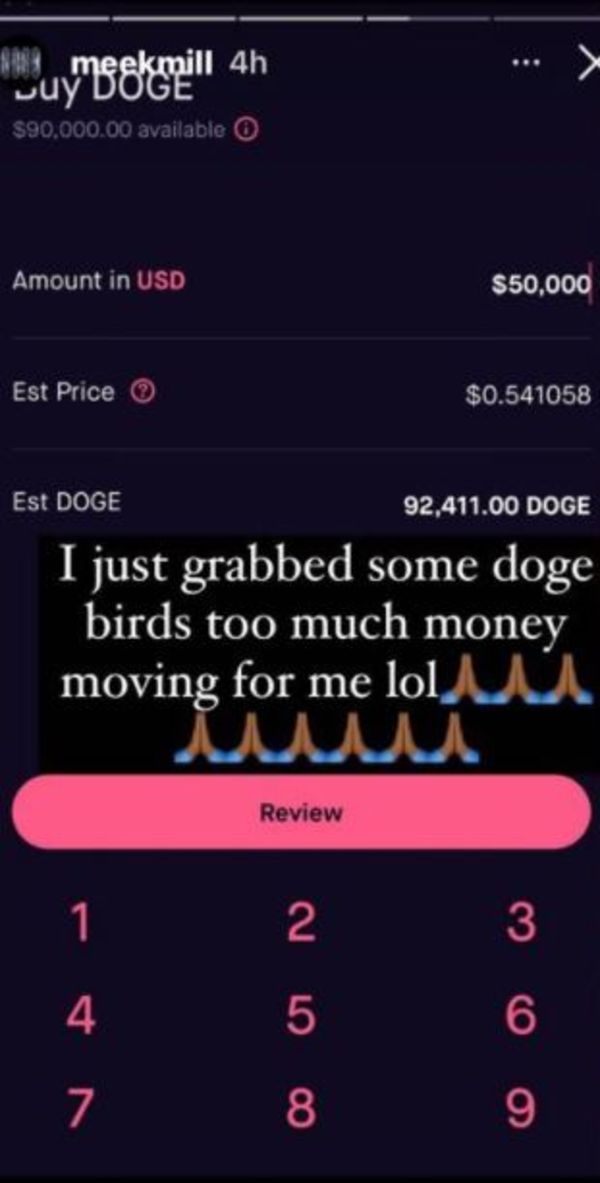 Meek's already made about 5K on the trade. Do you think DOGE keeps going to the moon?
Discuss