On Saturday, Funkmaster Flex promised the world that Meek Mill would do his Hot 97 show Monday night at 7 PM, and that the topic would be Drake and his habit of using ghostwriters. 
Speculation was that Funk Flex would play the three other damning Quentin Miller reference tracks that he claims exist. And Meek would respond in bars to the Drake diss track  'Charged Up.'
However, none of that happened because Mill didn't show up.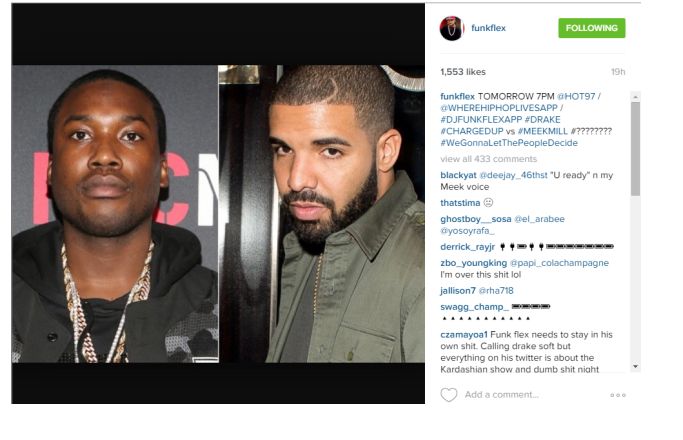 There was no explanation from either Meek or Flex for why he didn't.
Mill did post this on Twitter, which at least acknowledges the no show:
Here it gooooooooo lets get it pic.twitter.com/eWdMOXZrPh

— Meek Mill (@MeekMill) July 28, 2015
As for Flex, there is now a petition to have him resign his Hot 97 post in shame. Of course, Meek could still rebound with a fire diss trap, and all will be forgotten. But for now, both Meek and Flex are wearing huge Ls and Drake's laughing and laughing.
TEARS RT @TheRaceDraft: Funk Flex at HOT 97 like: "A Meek Mill diss track? Did I say something about a diss track?" pic.twitter.com/YydWlA4a1g — Negus (@KxngKwame) July 28, 2015
Meek Mill ain't drop no diss record...and Funk Flex ain't drop no reference tracks... *facepalm* How do you lose like this?

— Squanto/Contro1freak (@losecontro1) July 28, 2015
DJ Bran, who spins for Meek, suggests the track is coming either later tonight or tomorrow.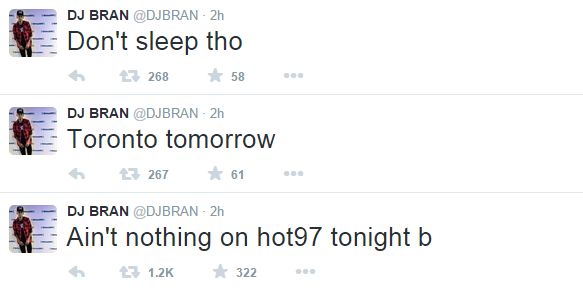 Discuss