Meek Mill has been trying to get out of his various record deals for a minute now because he feels like they are ripping him off.
The famous recording artist broke down how much money he's made on music since 2012 and why that makes him angry.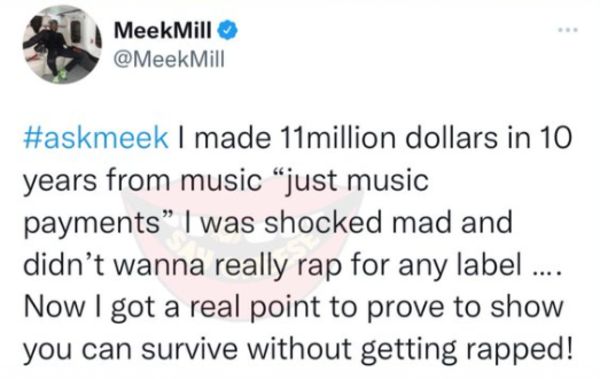 "I made 11 million dollars in 10 years from music "just music payments" I was shocked mad and didn't wanna really rap for any label ... Now I got a real point to prove to show you can survive without getting rapped," Meek typed.
Do you think Meek can prove this point?
Discuss