Meek Mill has been in jail since July for violating his probation. It was a three-to-six month sentence, so the Philly rapper should be coming home soon.
Mill's sophomore album 'Dreams Worth Than Money' was scheduled to drop on September 9. However it was delayed, in part because of Mill's continued incarceration. Rick Ross's Maybach Music Group, Mill's record label, released this statement at the time.
MMG and Meek Mill have decided to release' 'Dreams Worth More Than Money' at a future date. In true MMG fashion, Meek has dedicated himself to perfecting his sophomore project and it is only right that it should be rolled out exceptionally well. MMG also wants his fans to know that Meek is doing great.
Over the weekend, Ross offered another update from his man on the inside. Two pictures of Mill, which he posted on social media. One, which landed on Twitter, showed the 27-year old hanging out in the yard with some older friends.

The next, which hit Instagram, has Mill doing the best to make his prison-issued sweats look stylish.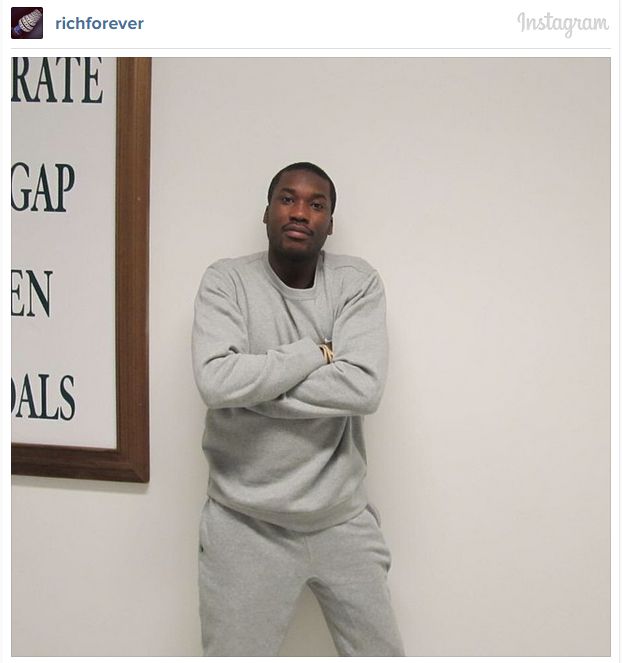 Although Ross didn't update the release date for 'Dreams Worth Money,' we suspect the album will be out soon after Mill is.
Discuss