"Lil" Romeo Miller aired his dad out after Master P posted about the death of DJ tWitch, who took his life earlier this week.
"Today was a boiling point," the 33-year old typed. "A seen a man avoid his own children struggle with suicide and depression but post another man whom passed today that he doesn't even know. Yall idols be lost. Better stop following the blind watch when it's revealed."
Master P's daughter and Romeo's sister Tytyana died earlier this year of a fentanyl overdose.
P responded to his son's public criticism with his own public statement.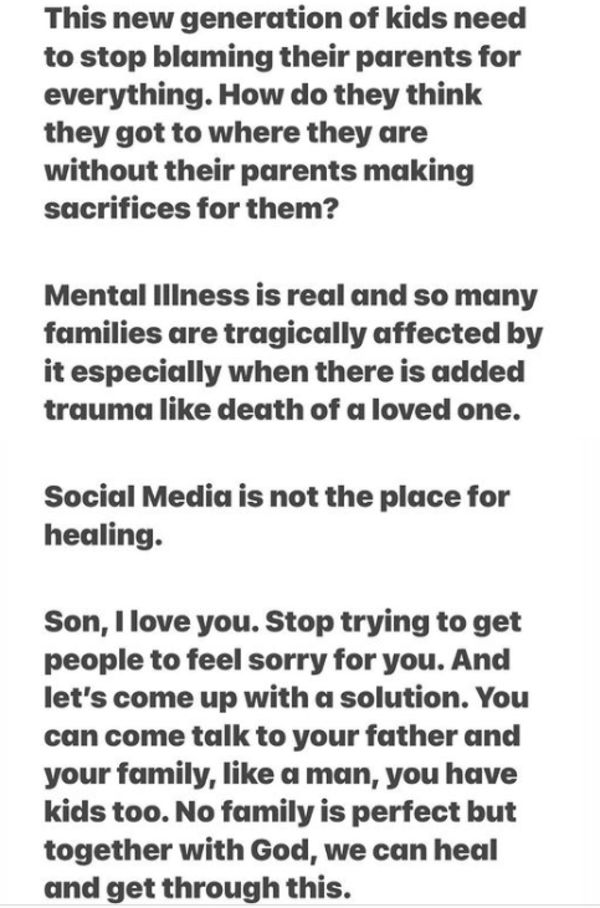 Here's Romeo's response to the response.
"This was my last straw pops, stop trying to play the victim. I loved you so much that I followed you blindly for 30+yrs. You know we've talked behind closed doors. You aren't the man who you paint to be and why is it war because I refuse to follow ur lead. You only want to protect your image, but the image isn't even real. And I don't need anyone to feel sorry for me pops, I'm truly a man of God. If you are really a man of God, then you will prevail in the end, even when I share my truth. I've tried to keep things in house, you are addicted to social media and unfortunately use this app as therapy. 3k plus post. 👁 and when the world find out about the finances, outside of a gift or a car I've never been paid for anything I've accomplished as Lil Romeo. Uncle C and Silkk know. You only pay outsiders rightfully so they'll speak good on your name. I'm at peace because I can now speak my truth and help others. Mom was always right. Your pride is everything."
What do you make of all this?
Discuss