Masika of Love & Hip Hop fame and Fetty Wap are expecting a child together. But it doesn't look like they are going to be a happy family.
Masika announced her pregnancy on Instagram:
Then she followed that up with a (since deleted) tweet about being a "single mom." That seemed to set Fetty off.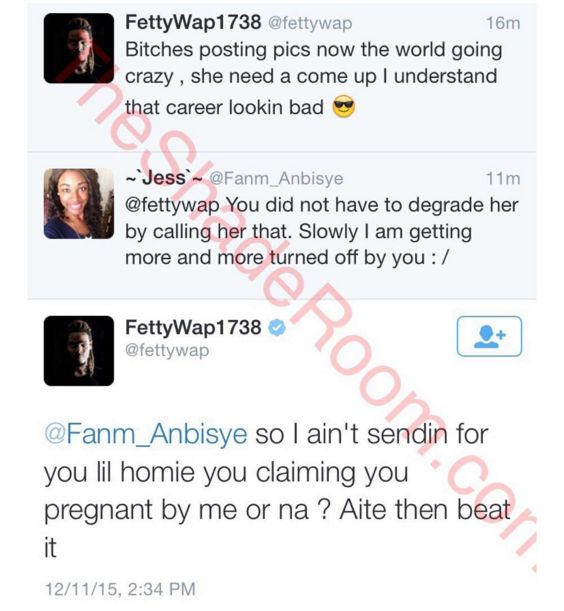 It gotta be my money cause I sho ain't handsome … — FettyWap1738 (@fettywap) December 11, 2015
Poor soon-to-be kid.
Discuss