Martha Stewart did some crime, did some time, and never dropped a dime.
The retail businesswoman, writer, television personality, former model, and convicted felon isn't happy about the shortcuts Tekashi 6ix9ine is trying to take as he goes full government worker.
She made that clear on message her close friend and TV partner Snoop Dogg posted on Instagram.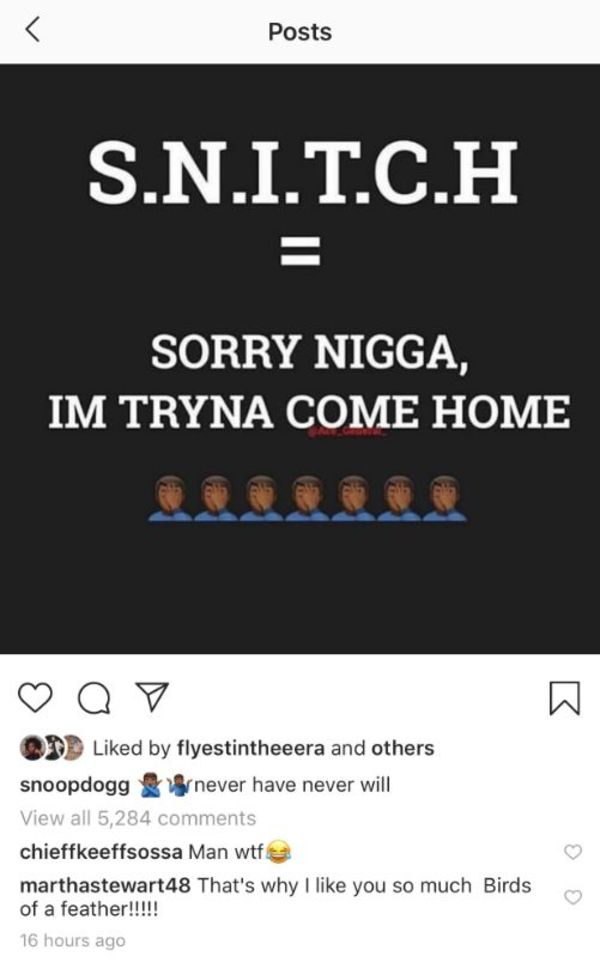 "S.N.I.T.C.H. = Sorry N***a, I'm Tryna Come Home," read Snoop's post.

"That's why I like you so much," Martha typed. "Birds of a feather!!!!!"
Discuss