The weird saga of Markelle Fultz just got weirder.
On the advice of his lawyer, the 2017 number one pick has left the Philadelphia 76ers and will see a shoulder specialist.
At the direction of his attorney, Raymond Brothers, @MarkelleF is scheduled to see a shoulder specialist early next week. Per Brothers, Fultz will not participate in team practices or games until after the the specialist has had a chance to evaluate him.

— David Aldridge (@davidaldridgedc) November 20, 2018
Fultz has struggled mightily with his shot during his brief NBA career, displaying form like this:
This is worse than we have ever seen Fultz's free throw form look. pic.twitter.com/FhCYpNpd5b

— Kyle Neubeck (@KyleNeubeck) November 13, 2018
There's been much debate as to whether his shooting problems are physical or mental, and now it seems Fultz and his team no longer trust the 76ers and their medical staff to decide.
Fultz had been used as the 76ers backup point guard since their trade for Jimmy Butler pushed him out the starting lineup. He was benched for TJ McConnell, the previous back up point guard, during last night's win over the Phoenix Suns, and that's what seemed to have sparked this unusual announcement.
Of course, there are jokes.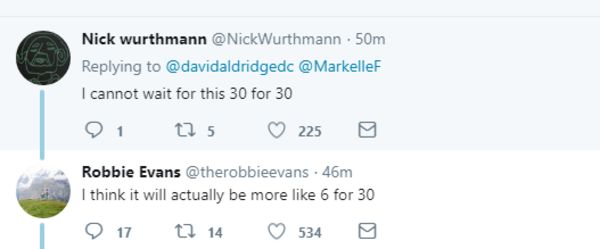 Discuss