Earlier this week, Kanye West asked Mark Zuckerberg for a cool billion dollars.
Mark Zuckerberg invest 1 billion dollars into Kanye West ideas

— KANYE WEST (@kanyewest) February 14, 2016
It's actually not as ridiculous as it sounds: The Facebook founder made $6 billion in just a day a few weeks ago, so it's kind of like asking your buddy for a 20 spot.
OK, not really.
And we were really confused as to why 'Ye used rival social media platform Twitter to make the ask.
Zuckerberg was baffled by West's tactics, too: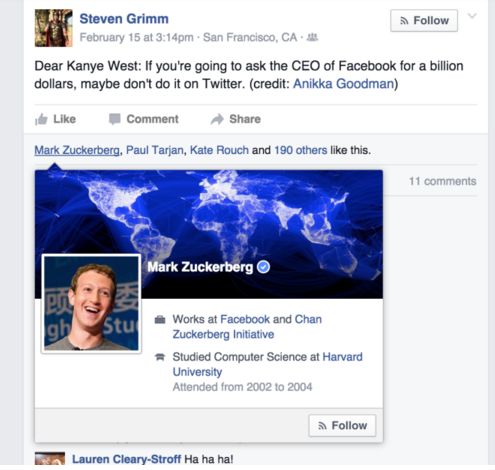 Oh well, it looks like that billion isn't coming from Menlo Park.
Discuss