The troll reign of Teka$hi 6ix9ine may be coming to an end.
But it's not going to be YG, The Game, Chief Keef, Trippie Redd or any rapper who takes him down.
The Manhattan DA's office has determined 69 violated the terms of the plea deal he struck in 2015 on one count of use of a child in sexual performance. They are now asking the judge to send 69 to state prison for one to three years.
In a letter to the judge obtained by The Blast, prosecutors say they don't believe 69, who's been arrested in Brooklyn and Houston this year, held up the part of his plea deal in which he was supposed to stay out of trouble. They also want him to register as a sex offender.
"Defendant has had over two years to demonstrate to this Court that the role he played in the sexual exploitation of a thirteen-year-old child was an aberration in his otherwise law abiding life. He has failed to do so," reads the letter.
The judge will determine 69's fate on October 2, when he's next due in court.
When TMZ caught up with 69 outside of court today he said he's "scared as fuck right now," but wasn't acting that worried.
Here's the beginning of the letter the DA's Office wrote.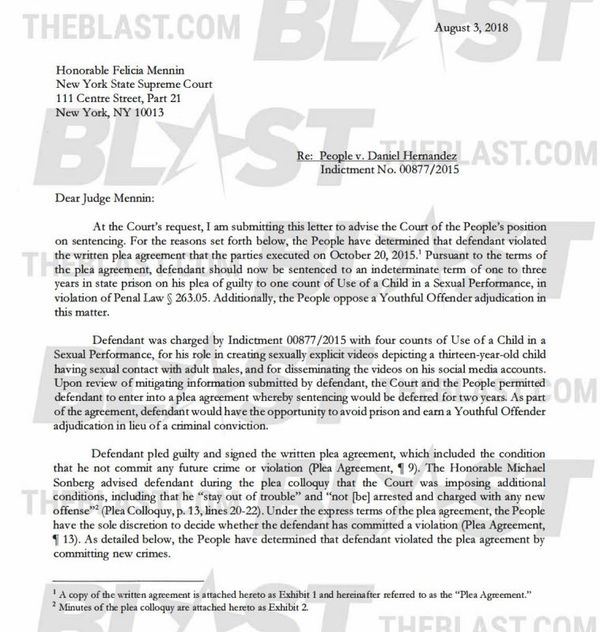 You can see it all here. They're not playing around.
Discuss