Madonna has been threatening to do something sexual to Drake for a while now.
Last night she got her chance. The Material Girl was a surprise guest during Drake's set at Coachella. She danced around stage, wearing a skimpy black outfit, as she performed her 1994 song 'Human Nature.'
Then the 56-year old went in for the kill, attacking Drake's lips with hers as he sat in a chair.
At first Drizzy seemed into it. But he emerged from his seven seconds in heaven looking like he had just sucked on the sourest of lemons.
"Oh shit," Drake said after wiping his mouth and grimacing. "What the fuck just happened?"
See video of the assault below.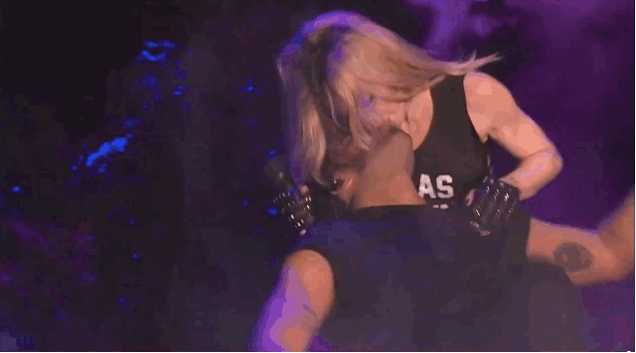 Discuss