When Madonna kissed Drake during her surprise appearance at Coachella she didn't get the visuals she was looking for.
Instead of a sexually charged intergenerational moment, Drake reacted as if an old witch had sucked the soul out of him with her tongue.
After the awkward embrace both stars said it was all good, and Drake explained that kissing The Material Middle Aged Woman was a dream, besides her foul tasting lipstick.
But it turns out Madonna was salty about Drake's public rebuke all along.
"I kissed a girl, and I liked it," was how Madge responded to a question about smooching with Drizzy. But wait, there's more: 
Remember: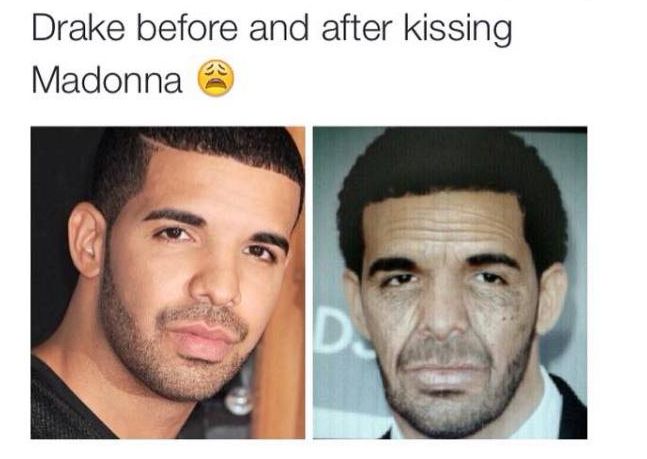 Yeah, we'd be salty, too.
Discuss