No matter how much Macklemore wants to be known as the 'White Privilege' guy, we all think of him as the 'Thrift Shop' guy.
Well, that is until we read this excerpt in Rolling Stone's profile of Mack.
On the ground floor is a recording room with a ton of audio gear, a wall of guitars and racks of outlandish garments spouting sequins, fringe and feathers. "Those are Ben's," Ryan Lewis notes. There is a kitschy velvet painting of a bald eagle, an oil painting of Drake dancing and a transfixing rendition of a naked Justin Bieber with maple syrup pouring down his chest onto a pancake balanced on his boner. "Ben [Haggerty aka Macklemore] spent a lot of time buying weird stuff on Etsy," Lewis says.
Now we think of Mack as the guy who has a painting of Justin Bieber with a pancake penis.

Worse, the painting in question has been tracked down. It comes from Etsy user Dan Lacey, it cost ten bucks to own, and it can't be unseen.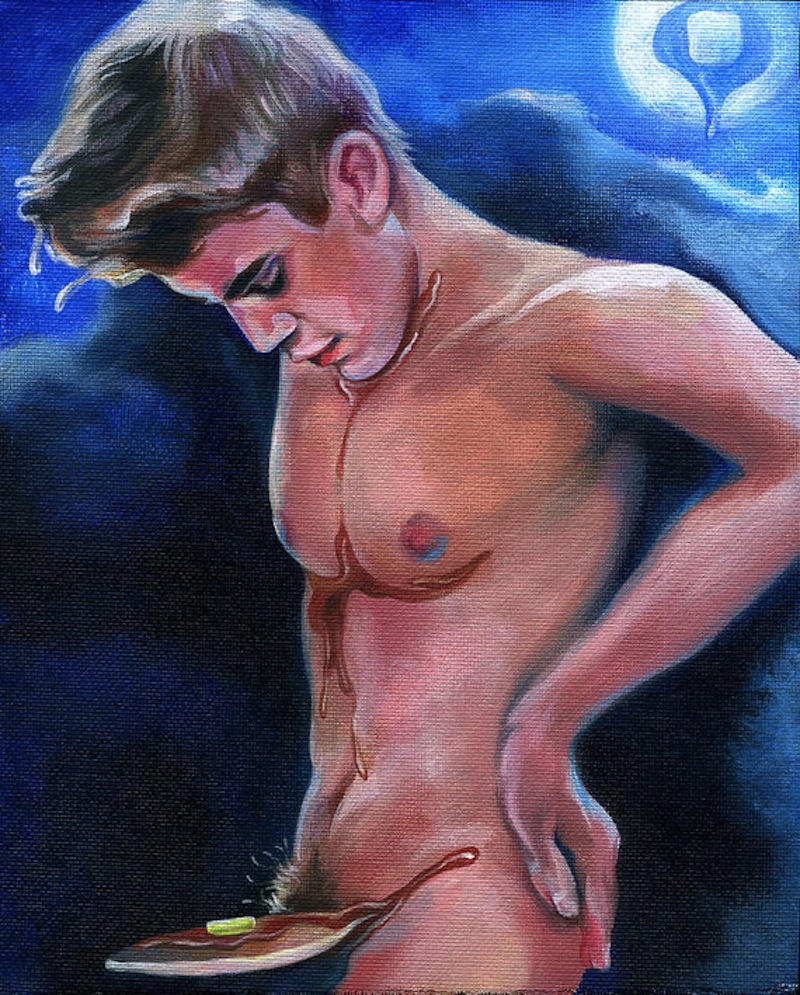 Discuss