Scammers have been trying to make a buck off of the late Mac Miller by promoting fake fundraising events in his name.
Mac's family has issued a statement condemning and warning about the practice.
"The family of Malcolm McCormick, known best to the world as Mac Miller, has become aware of a number of fraudulent events recently announced under the guise of fundraising for causes on his behalf," the statement begins. "It should be known that the only event sanctioned by his family and contributing to The Mac Miller Circles Fund is the 'Mac Miller: A Celebration Of Life' event taking place in Los Angeles on October, 31. While the intent of further celebrating Malcolm's life through these various efforts is appreciated, it is important that it be known to paying fans which of these are official or not. For all official Mac Miller news and information please refer to tmmcf.org."
Among the artists set to honor Mac at the official event later this month are Action Bronson, Anderson .Paak, Chance The Rapper, Earl Sweatshirt, J.I.D, Schoolboy Q, Travis Scott, Ty Dolla $ign, Vince Staples, John Mayer, Miguel, SZA and Thundercat.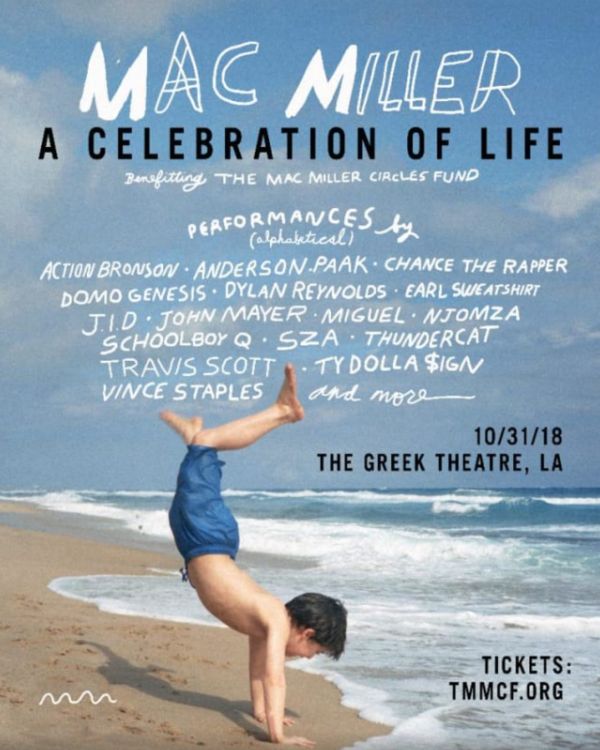 Discuss