Lupe Fiasco latest unorthodox move comes with his announcement of his sequel to The Cool. Eight years ago today his much loved album was released, so Lupe saw fit to tease us with a release date...two years in advance.
His message was "The Cool is dead....long live The Cool 2. Winter 2017." It would make sense since the 10th anniversary of the album is in 2017, but announcing so far in advance is not something most artists do.
If you recall, one of Lupe's current enemies Kid Cudi declared back in 2013 that Man On The Moon 3 would drop this year. Instead, Cudi dropped Speedin' Bullet 2 Heaven.
Will Lupe be able to stick to his schedule? Does this mean he's not making another album until then or could we expect something in 2016?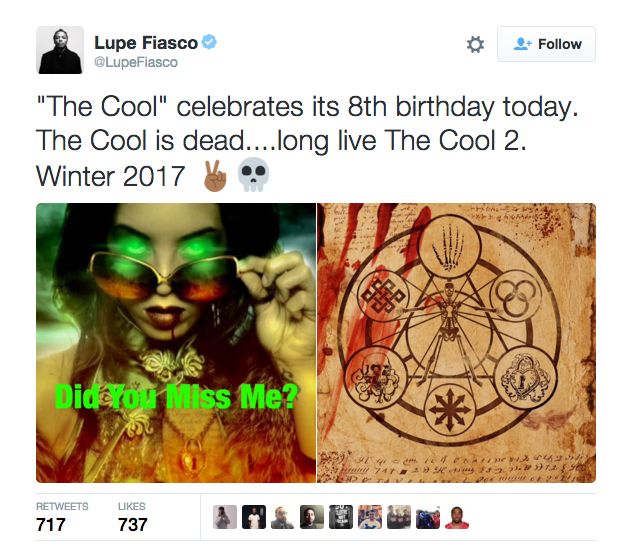 Discuss