Lupe Fiasco dropped his new album Drgas Light a day early.
Perhaps that was to throw everybody off and allow Lupe to be the first person to review his new album Drogas Light.
The only review of #DROGASLight that matters...

...Lupe's A Review Of His New Album DROGAS Light by Lupe Fiasco Album available now! pic.twitter.com/eIPKqlVdHQ — DROGAS Light 2/10/17 (@LupeFiasco) February 10, 2017
You can check out his review below. While Lupe doesn't lack in self-regard -- he calls his last album Testo & Youth a "masterpiece" -- he's surprisingly hard on his latest effort and only awards it a 7 out of 10.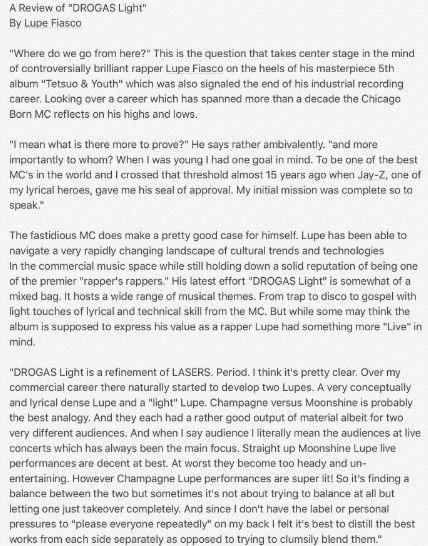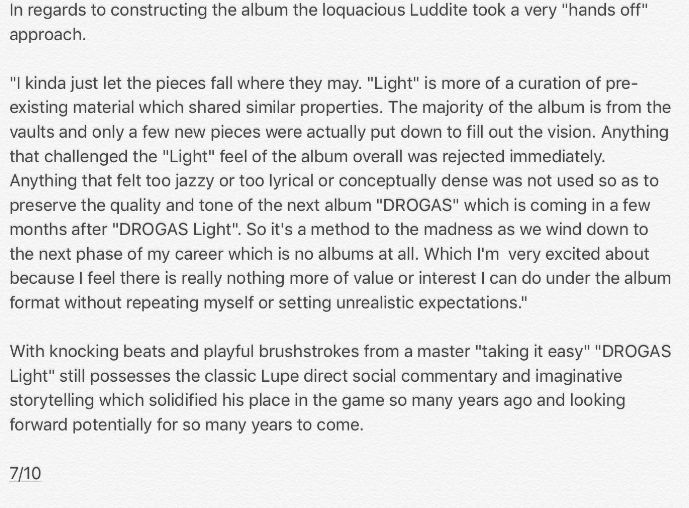 That last line is notable as the "many years to come" contradicts Lupe's previous threats to retire after this year.
Have you heard Drogas Light? If so, what did you think?
Discuss