On Lupe Fiasco's latest and possibly last track, he remixes J. Cole's 'Everybody Dies' as 'N.E.R.D' and drops bars which suggest he doesn't get why rappers such as Cole get so much praise.
Lupe being crabby about his standing in the rap game is nothing new. But another bar from the track kicked up controversy for what some see as antisemitic content.
"Artist gettin' robbed for their publishing / By dirty Jewish execs that think his alms from the covenant."
Lupe objected to the criticism, and ultimately takes a "hint" from God and retires from music.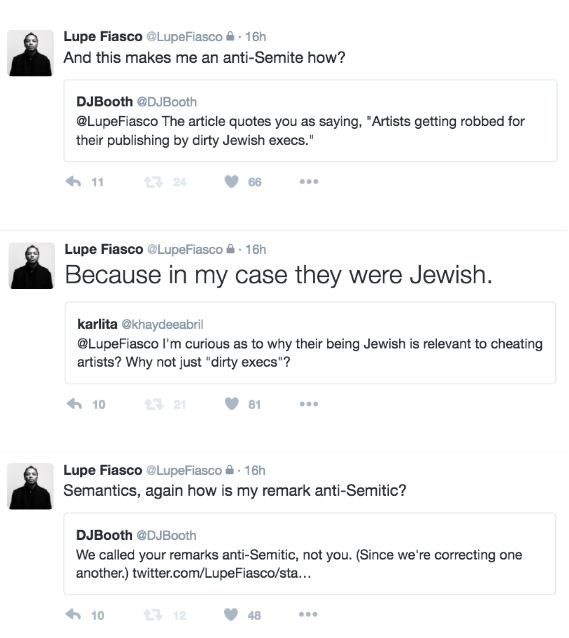 That back and forth goes on for a while, and then Lupe gets frustrated and quits the industry.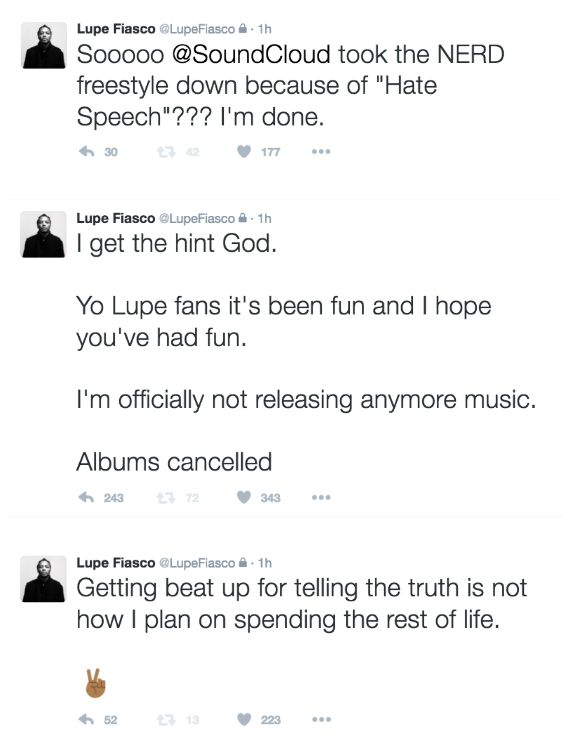 Lupe's threatened retirement before. So don't be surprised if he doesn't stay retired for long.
For what it's worth, 'N.E.R.D.' is currently up on Soundcloud.
Discuss