Earlier this weekend, Kanye West made new controversial slave comments while performing his Sunday Service at Howard University.
"If they throwing slave nets again how about we all don't stand in the same place," Kanye told the crowd.
Fellow Chicagoan Lupe Fiasco was not feeling his comments or the message he was trying to convey and took to Twitter to air him out.
The now-deleted tweets insisted Kanye quit talking about Slavery and to stick to selling sneakers and supporting Trump.
"Yo @kanyewest PLEASE STOP talking about slavery. Slaves were taken in many forms: accused of being witches, prisoners of war, kidnapped, tribal & personal grudges. There was no monolithic net that was cast over a group of people unwilling to get out of the way. Many people fought"

"@kanyewest Sell ya sneakers, run ya revivals, support trump and make music but please for the sake of the black experience stop talking about slavery if you are not going to tell it straight which is not all hard or complex to do. Many experts & professors you can sit with ✌"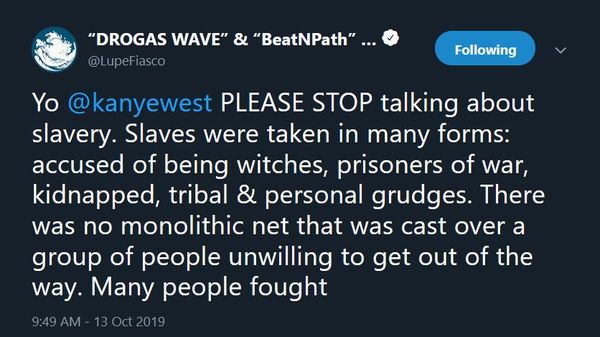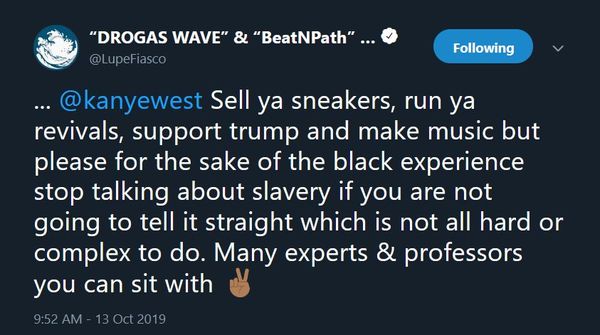 Do you agree with Lupe Fiasco?
Discuss