In January, Ludacris won full custody of his one-year old daughter with Tamika Fuller.
It's extremely unusual for the dad to get full custody, and it suggests the judge thought there was something seriously flawed about Fuller's approach to parenting.
Perhaps that is why Ludacris isn't letting Fuller have any communication with their daughter aside from their once-a-week court-mandated visits.
Check out emails between Ludacris and Fuller concerning little Cai which were obtained by Media Takeout.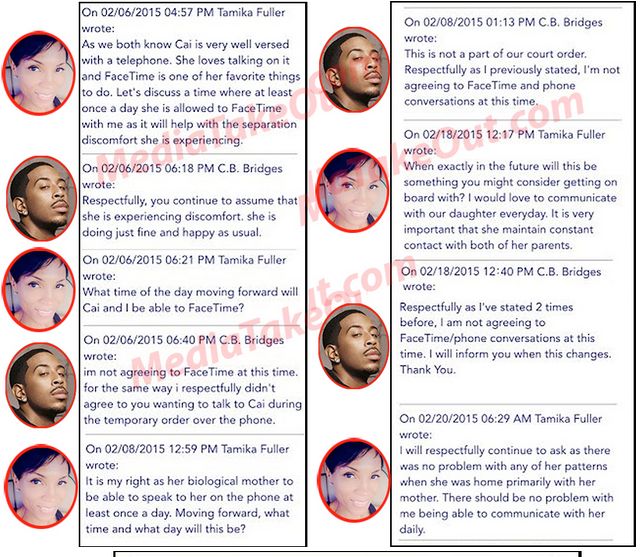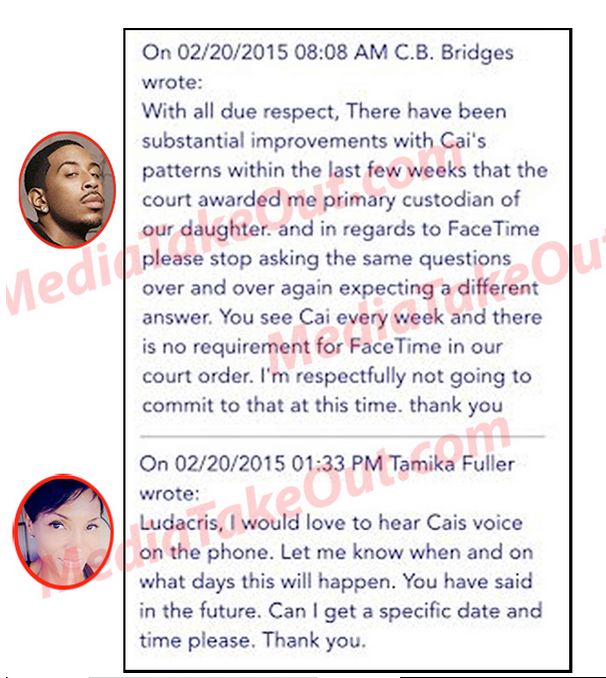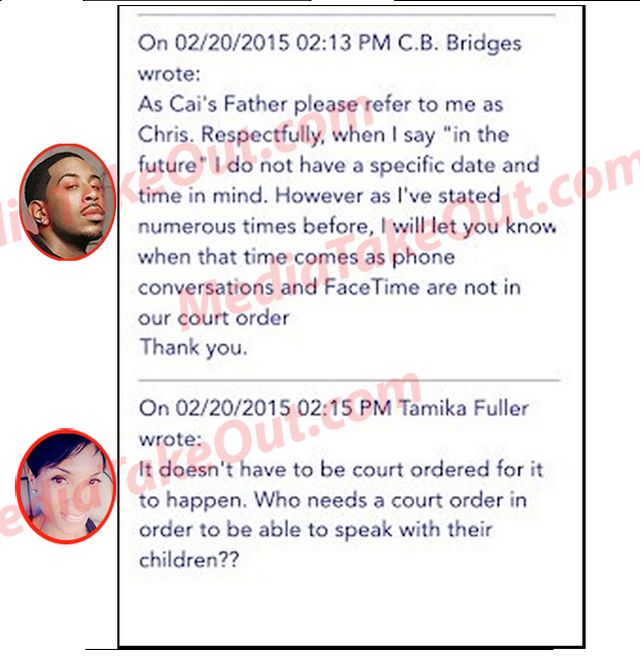 Media Takeout's take was that Ludacris is being unreasonable by denying Fuller phone and FaceTime conversations with her little girl. What do you think?
Discuss