Blueface was arrested yesterday in Las Vegas for attempted murder with a deadly firearm or tear gas and discharging a gun into a house, building, vehicle or craft.
The police were serving a warrant stemming from an October 8th incident.
An old Tweet gives some insight into what the incident was.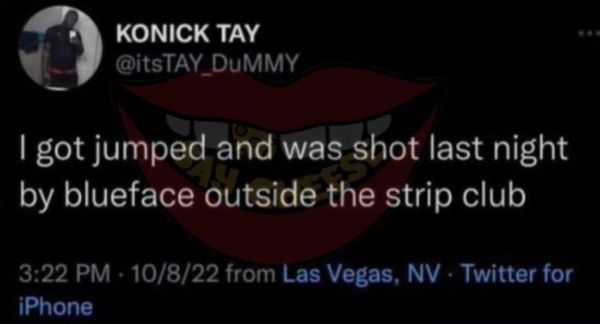 "I got jumped and was shot last night by blueface outside the strip club," Konick Tay typed on the afternoon of October 8.
The Tweet and the account have since been deleted.
But screenshots last forever and can be evidence.
Discuss