Travis Scott has promised a new album in the next week or so.
It looks like it's going to be an Apple exclusive.
Last night, La Flame's Instagram suggested that he'd signed a deal with the computer giant turned music giant.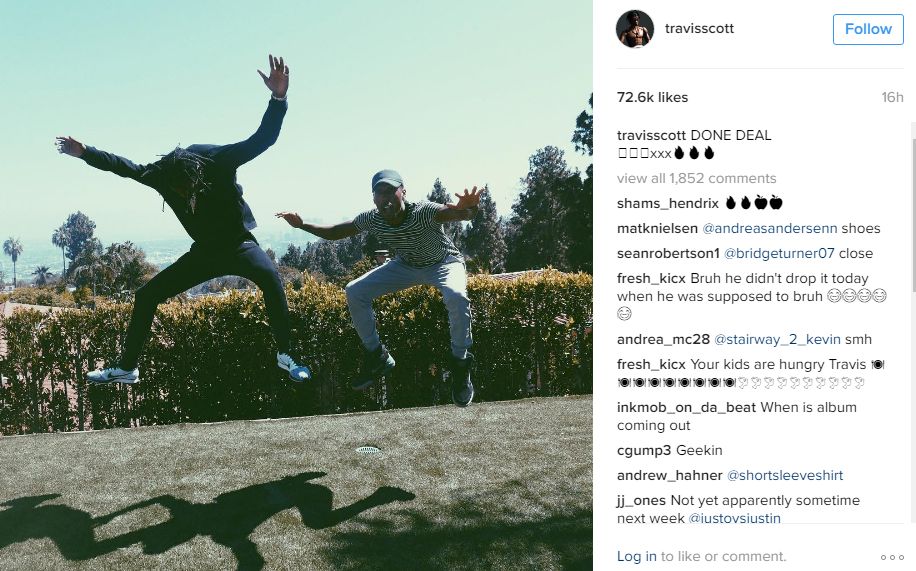 If he has inked with Apple, he would join a roster that includes Drake, Chance The Rapper, Future, Dr. Dre, Bryson Tiller and Pharrell. There has also been talk that Apple is going to buy Jay Z's TIDAL so it can bring TIDAL artists like Kanye West and Beyonce into their fold.
Do you think Apple's further emergence on the music scene is good or bad for Hip Hop lovers?
Discuss